If you are willing to recreate a rare piece of American car ingenuity from back in the days, there are a lot of things to take in consideration and watch out for. People over the years have really shifted the meaning of an awesome and extreme rat rod, hereby, if you want to make something unique, you would really have to get yourself busy. However, there are some who simply have the talent for and this video surely shows us how their product looks like. These guys unveiled their extreme 1968 Dodge Charger at SEMA 2017.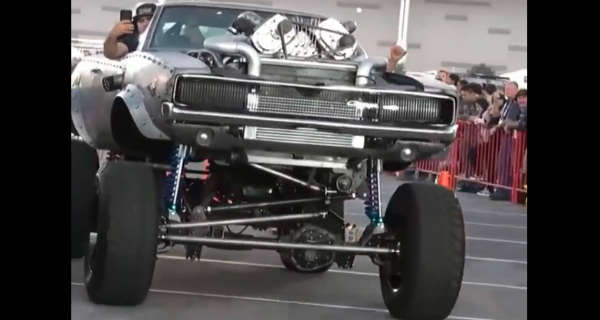 It is a really special and unique experience to come across such vehicle which has the body of a 1968 Dodge Charger, but a look and style of something totally different. It is called the Overcharged, and under the hood you are going to find the powerful 5.9L Cummins engine, as well as a pair of 6-75 blowers and some twin turbos.
All of that power that is created from the engine is transferred via the NV4500 transmission system and the 4WD platform. However, the part about it is watching this crazy and extreme 1968 Dodge Charger in action on the streets.
The guys have some great fun with it and once they push the gas pedal, there are huge clouds of smoke that are coming out from the set of exhausts which are located at the most unusual and uncommon place that you could find.
Nonetheless, this car surely was one of the starts at SEMA 2017!