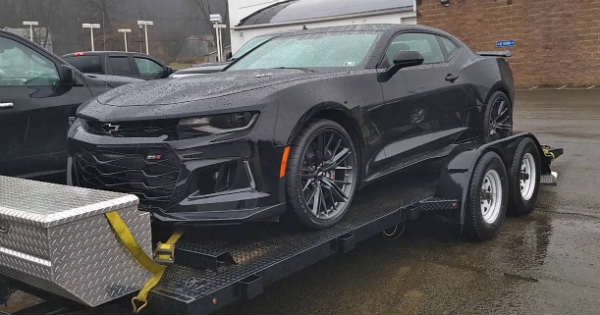 Due to the fact that the holiday season is slowly coming down to an end, there is still some space left for you to buy someone something nice, something that they have always wanted to. However, in the video we see here, this man decided to buy a brand new Camaro ZL1 but not for somebody else. Namely, he did it for himself. He had a thorough conversation with himself at the start of the video and then it was time for the real action. He got in his car and headed over to Ferrario Chevrolet, where his precious machine was waiting for him.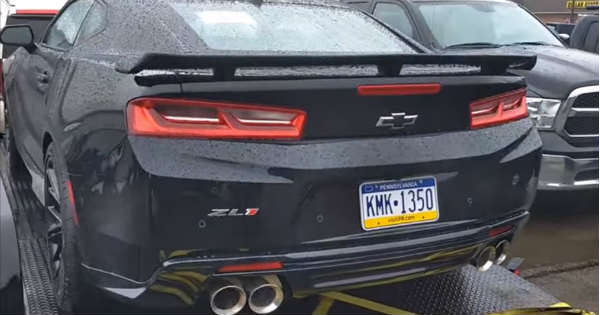 Andrew, which is the name of the main protagonist in this story, managed to put together this awesome video and show us the best way that you can treat yourself for the holiday season. After installing the license plates, the car is off to its final destination back home.
This brand new Camaro ZL1 surely does look amazing and when it was given a quick polish to get rid of the dirt, the car was finally parked inside his garage.
When his family was opening the Christmas presents, Andrew had something else in mind. He immediately rushed outside and was absolutely surprised by himself. He managed to purchase the car that he has always wanted to have.
The video is absolutely hilarious and if you want the New Year to begin in the best way possible, then you need to go through every second of it!