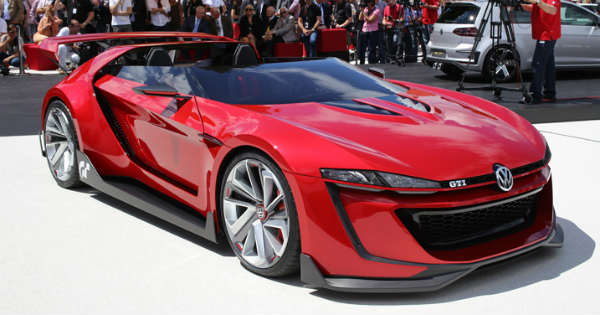 If you simply cannot get your eyes away from brand new and awesome cars, then we have something for you. Coming across a gorgeous car these days is something fairly often and even though not many of us actually have the money to buy it, we certainly enjoy going through many videos about it. Namely, just recently at a car event, this amazing 2018 Volkswagen GTI Roadster  was unveiled and judged by its look; it does look like a car that came from the future. This red beast will satisfy even the pickiest of car lovers.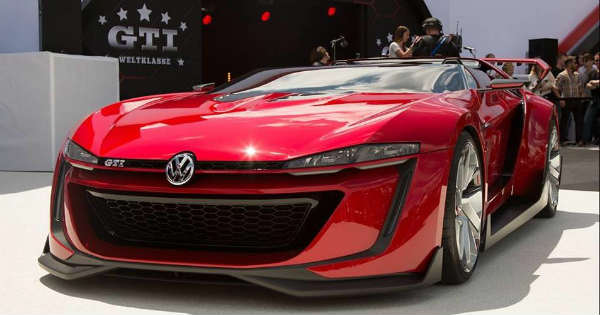 Just as the two women take the white cover off the car, we see its true beauty. It is in fact a convertible and it has a massive spoiler on the back which fits perfectly with the geometry of the car. This 2018 Volkswagen GTI Roadster will start with 503 HP, which is all enabled by that turbo charged V6 engine.
This GTI is surely going to represent the future of the company and we can clearly see the massive attention to the aerodynamics of the car that the designers did. It must have taken months and months of initial designing until the final plan of this Volkswagen concept car was done.
The inside of the car looks like a rocket ship and it was designed for extreme speed. The steering wheel is the same concept that F1 cars have in their cockpits.
Even though we do not see it in action, we must give credits to the VW designers.