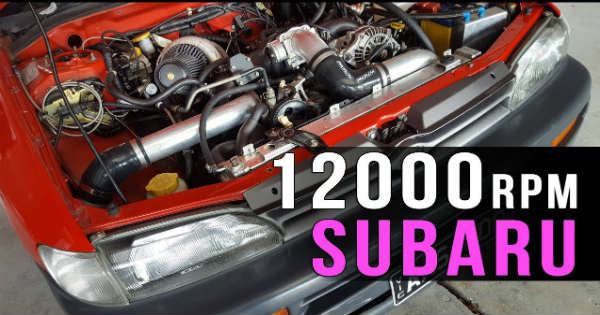 A Subaru tuning company from Australia that goes by the name of GotitRext decided to develop an extremely high revving boxer engine. We think that this is a great idea because there are not many Subaru cars like that. Stuffed inside of an old Subaru Impreza LX, this engine transforms the grocery-getter car into a fully- fledged sleeper racing car.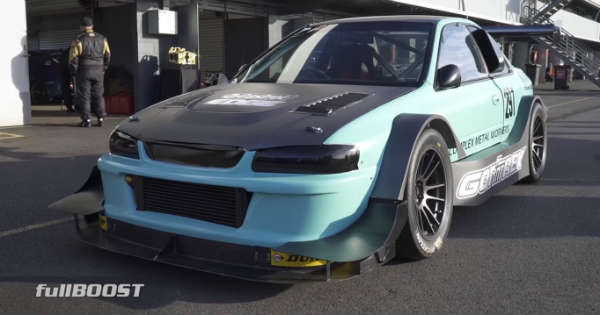 The Australian company de-stroked Subaru's iconic EJ-series flat-four engine for an internal development and research program. The motor is now force-fed its air all thanks to a remarkable Garrett GTW3884 turbo. The engine is now tuned to be powered by E85 fuel.
It also has Link G4 to safely decrease knock and also crank up boost. After turning this old Subaru up to a staggering 42 psi, the vehicle was placed on the dyno and it produced over 610HP at one of its 80 runs.
Listening to this flat-four engine screaming down a racetrack is something very unique and unlike anything we've heard before. It sings a heavenly symphony made of petrol-powered notes. Besides the new engine and interior, it looks like GotitRex didn't modify the car more.
The Impreza LX already had its stock five-speed transmission fitted. However, with this type of transmission, there comes some wobbly gearing because of the high revving engine. Nevertheless, the transmission is not so important for them because this car is currently just for tests.
We are sure we will see an improved version in the foreseeable future. That said, we are waiting with huge anticipation to see what is in store next from GotitRex.
Finally, more info on the Japanese brand here!