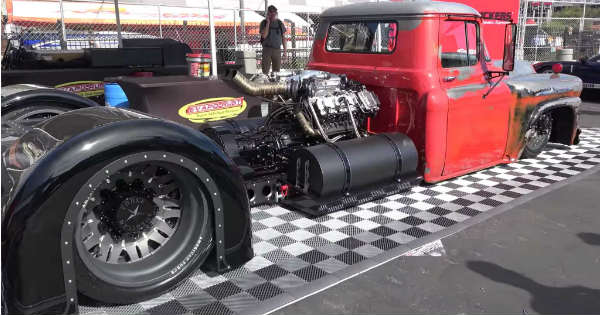 If you want to take a look at what people have managed to build over the past year, then car shows found all over the country are the perfect place for it. Some truly exceptional vehicles have been unveiled at SEMA 2017, but it seems that just a few of those have managed to absolutely shock us and leave us in disbelief. This is exactly why you should prepare yourself for the monster that you are about to see in this video. Namely, a truly exceptional 1958 Chevrolet Viking was the main star at SEMA 2017.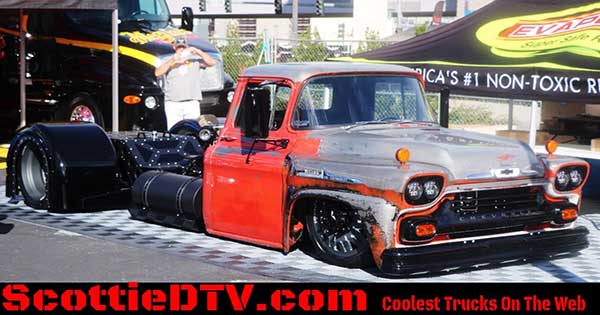 People fell in love with this weird looking, yet so attractive, 1958 Chevy and the best part about it is that we get the chance to listen to a neat conversation with the owner of it. He talks about how they came up with the plans when designing this monster and how long it took them to finish it.
Probably the most obvious aspect about this 1958 Chevrolet Viking is how low it actually is to the ground. Moreover, if you thought that they guys would pay much attention to the exterior of it, you were wrong.
They did not paint the body of the truck and some of the welds could be clearly seen. This is yet another aspect that adds on the uniqueness of the truck.
The engine is absolutely massive and instead of being installed in the front, it is at the rear part, just behind the seats. It is an absolutely amazing creation!
Finally, read some Chevy Bell Air History!