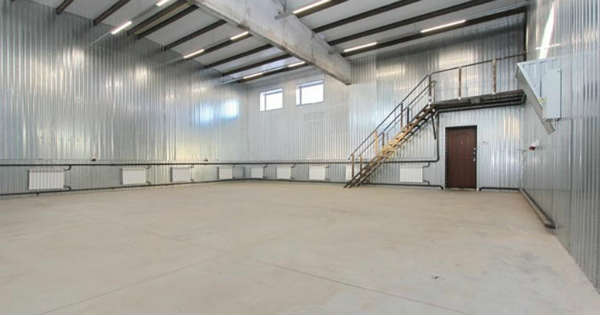 If there's one thing that is certain to give off an impression about your house, it's how clean and organized it is. Granted that we all try our utmost to keep the interior design, the furniture, and our rooms clean without any trace of dust. However, can we extend that thought to our garages as well? Cleanliness and organization of the garage are rudimentary to its proper and efficient use. Which are the best garage floor options?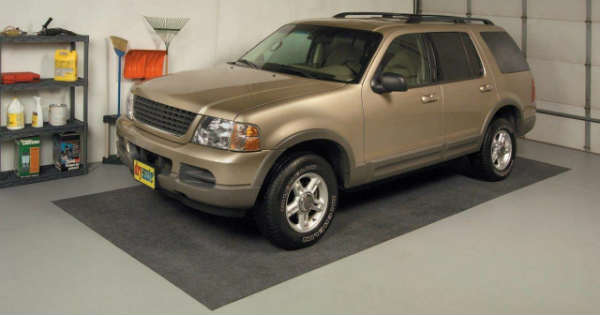 The versatility of the garage cannot be underestimated. Likewise, ensuring that your garage is equipped in the exact right way to cater to your needs is also of importance.
If you're looking for options and ideas on how to properly utilize, and perhaps beautify your garage floor, look no further. Here are 7 easy and affordable alternatives you can look into!
Concrete stain
This method is most viable if your pre-existing garage floor is in good condition and you don't feel the certain need to change or replace it. The concrete stain can last longer since it 'seeps' into the pre-existing concrete.
After being applied, as the concrete stain dries, the old floor starts showing while hiding minor imperfections, such as chips and scratches. Furthermore, some concrete stains are made with anti-skid additives and are a good option if you use your garage often.
Epoxy paint
If you want a coating that is safe from scratching, chemicals, oils, and marring, epoxy paint is a good alternative. This coating is 'extra-tough' and is water-based, which means that they are easy to apply and can be cleaned up with water and soap. Applying epoxy requires a few preparations beforehand.
Firstly, you should clean the floor and ensure there are no pollutants, such as oil and grease. All the cracks and holes should be patched up as well. The floor is then sealed with a primer which is made for concrete. No additives are required for this coating.
Carpet/mats
This might sound counter-intuitive, but recent advances in this sector have produced carpets which are made of tough material that can withstand the conditions of a garage. These carpets can be power-washed and resist staining which can be caused by oil and petroleum.
However, if you want to opt for this option, make sure that you invest accordingly. Since this option isn't that famous or prevalent yet and has a niche audience, ensure that you only purchase the best garage floor mats.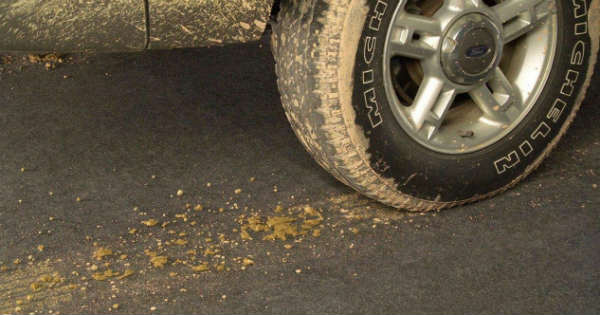 Normal paint
This is the cheapest method to go about your garage floor which has the potential to liven the place up. Nonetheless, that shouldn't necessarily compensate for the hard work and labor it requires. As required, you're supposed to clean the floor first thoroughly and ensure that all holes and cracks are filled.
Apply a primer and then paint away! Out of all the alternatives, this method is likely to last the shortest amount of time and might need attending to in about a few years.
Peel-and-Stick tiles
These tiles are a cheap and creative investment for a few reasons. Made from heavy-duty vinyl, peel-and-stick tiles are generally very easy to cut into little pieces of any size that you want.
For starters, they are simple to install and don't require any prerequisite skill. Secondly, since they are essentially stick-on, you can combine different combinations and permutations to create any design or pattern that you fancy.
Rubber Tiles
These tiles are famous for having edges that interlock into one another, which minimalizes the usage of glue. Coming in several patterns and colors, they are a cheap investment and can be installed in the least amount of time. An additional benefit is that you won't have to worry about things loud clatter or noise if something falls since rubber normally absorbs kinetic energy.
Concrete Sealer
This is a conventional topical coating that will prevent substances such as water, chemicals and different types of oils. Adding further protections to concrete stains and dyes, the application of the sealer is unlikely to hide impediments or benefits, and it's best to only go for this option if there are no cracks or holes in the floor.
Applying epoxy requires a few preparations beforehand, to learn more, visit TCF West Concrete Finishing