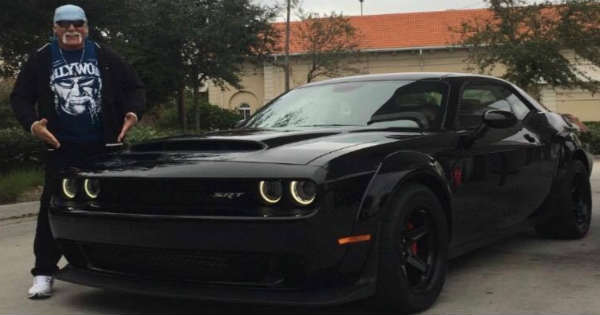 Taking good care of your car from the moment you buy it is the best way to extend its service life. Many people do not pay attention to these peculiar details and often end up with their car having some issues soon after they got it. Well, Hulk Hogan thought about these issues from the same moment when he purchased this amazing Demon. The first thing that he did was taking it to the shop where he requested for an immediate tire change. Better take care of this now than feel sorry later.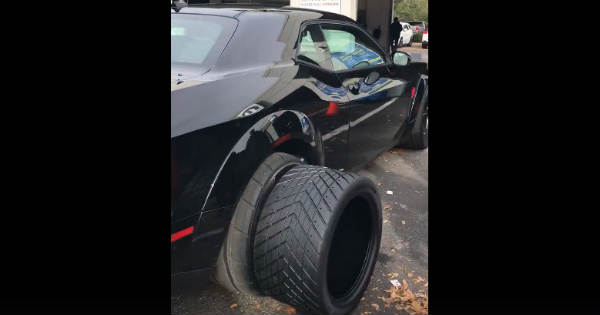 It was absolutely obvious that his tires were worn out completely and if he wanted it to test it out to the upmost limit, this tire change was something inevitable. The brand new tires looked absolutely furious and even though they were a bit smaller than the previous one, they would still prove to be an excellent choice.
This video went viral almost right away and it was seen by more than 200,000 people. The black Dodge Demon surely does look amazing and once those tires and replaced and in place, the car is going to look even better.
When it comes to the performance of the car, we are most certain that this tire change is going to make a huge difference in the traction and handling of the car.
The only thing missing here is watching this beast in action on the streets and maybe doing some sort of a burnout or donut. What an awesome car!