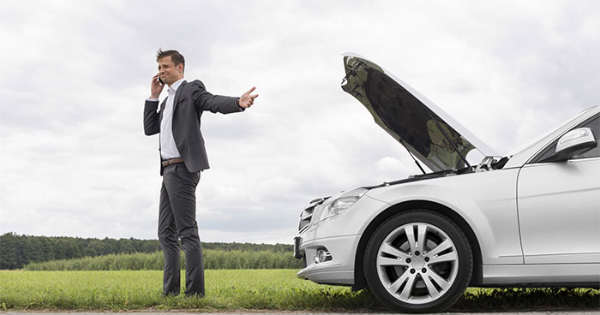 Mobile roadworthy certification is purely a mandatory law laid out by the Queensland transport authority for the benefit of the drivers as well as pedestrians alike. This is important to remember that no law is laid to satisfy the whims and fancies of the government unless that's an arbitrary one. When more than 200 deaths were reported due to road crashes this year itself, the authority cannot afford to remain unmoved.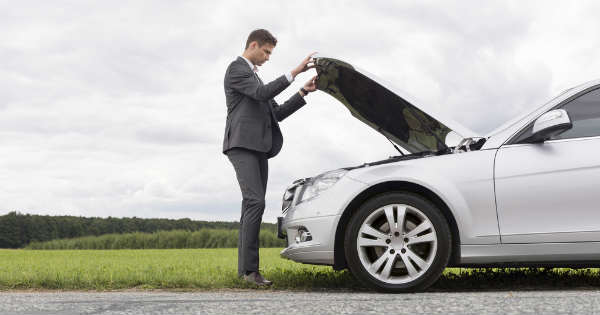 However, if you are planning to sell your used vehicle it is important that you are aware of a certain number of things about mobile roadworthy Brisbane. We are pretty much aware that there is always a precise time for everything. The same goes for the RWCs. You need to ensure that the safety certificate is pretty much valid while you are selling your vehicle.
Provided the busy schedule most of us have these days, it is extremely crucial that you contact a company providing mobile roadworthy certificates on the same day itself.
However, if you are at the moment muddled with what a roadworthy certificate is, then please carefully read our full guide on a mobile roadworthy certificate here. Also, if you want to understand the pocket pinch for obtaining a mobile roadworthy certificate, do follow the article further.
Now, we shift gears and hop on to the discussion on how long does a road worthy last?
What Is A Roadworthy Certificate?
A roadworthy certificate is a mandate because it ensures the safety of all drivers and pedestrians alike.
In simpler terms, the Queensland government is ensuring that all vehicles are safe to be driven on the road. This is also to certify that each vehicle that is being driven on road is duly tested and is hale and hearty.
This prevents road accidents to a great extent, unnecessary hindrances, and even fatalities. The same applies to all parts of cars and bikes to guaranteethat they are safe for the driver and pedestrians too.
When is mobile roadworthy Brisbane required?
Roadworthy certificates are required for a varied number of reasons. They are only needed after roadworthy certificate expiry. Here's when roadworthy certificates are necessary:
You are registering an unreported or unregistered automobile
You are selling a registered light automobile (car, bike, trailer)
You are shifting the registration to another individual or state
Now, if you have noticed, you will need to contemplate when is the best time for you to get your roadworthy certificate. This will ascertain how long is a roadworthy certificate valid forand also would ensure that it's valid for the time you require it the most.
However, I you are transferring the rego, this doesn't take long as you will have adequatetime to make sure your roadworthy is legal.
The same law applies to registering your unregistered vehicle, you can get this done rapidlyenough and hence don't need to strainoverhow long does a road worthy last. Nonetheless, the faster you register, the sooner your purpose is fulfilled.
If you are selling a vehicle, check that you don't rush to get your roadworthy too soon.
How long does a road worthy last?
Once you have cleared your mobile roadworthy Brisbane inspection and received your certificate, it will be valid for a period of 2 months from the date it is issued. This is the most usual timespan for vehicle owners unless there is an exception.
In conclusion, a roadworthy will last for 2 months before it will expire and you will require a new one.
It is particularly noteworthy for the sellers that you take your sweet time, remain patient and get your roadworthy certificate just before selling your car. This is to ensure that the validity of the certificate remains intact on the date of sale.
For instance, if you avoid getting your roadworthy certificateat the right time then you will not be able to sell your car for 6 months and consequently, your roadworthy certificate becomes invalid.
In all likelihood, you may run out of luck and become unsuccessfulwithyour vehicle check-up. However,you can find out what happens in such a scenario in the following segment.
How long does a roadworthy certificate last?
You are projected to obtain and demonstrate a roadworthy certificate before selling your registered car. Sales insideextremely remote areas are excused though.
If you are still speculative about, "how long does a road worthy last QLD?" we haveprovided furtherfacts below about someone who might be excluded or the different timespans for certain types of road users or dealers.
It's significant to know if you can get roadworthy that is valid for longer due to any special reason. Some people might be good enough to acquire a roadworthy certificate that is valid for longer than others.
The below-mentioned points briefly discuss areas of each roadworthy certificate and how long they last, depending on whichever comes first.
Licensed car dealers – Roadworthy certificates are valid up to 1,000km or 3 months from the date of issuance.
Every other seller – Roadworthy certificates are valid up to 2,000km or 2 months from the date of issuance.
Therefore, with this information, you can verify and understand how long your roadworthy is valid. Additionally, ensure you are leaving enough time to do what is prerequisite for you before your roadworthy certificate expires.
It's important to remember, that a roadworthy will last for either 2 months or 2,000 km. Thus,ensuretoconsider this when selling your car.
Thus, it can be concluded, that you should have a mobile roadworthy certificate as that is mandatory to have. However, now you know when to acquire the same too.