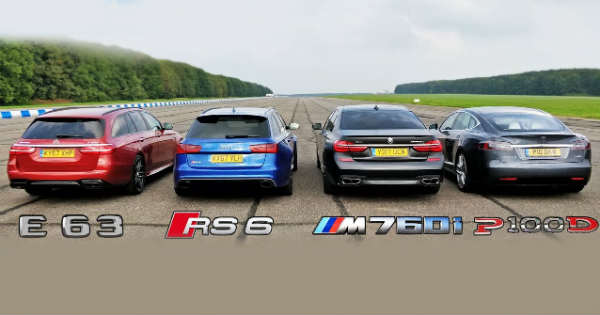 Having been through many amazing videos in which we have seen some of the most amazing super cars put to the test, you might think that nothing can amaze you now. Well, you have to think twice, or take a look at this video. Not only we get the chance to see four incredibly awesome high performance cars next to each other, we also get the chance to see them in action. Yes, nothing can get more exciting than a drag race between four cars that every car lover would want to have.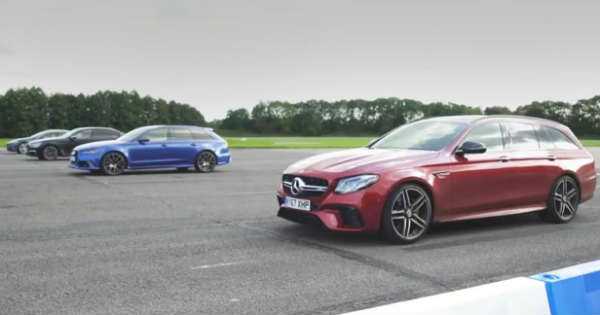 So, which are the four high performance cars that take part in this video? Well, first of all we take a look at the mighty BMW 760Li, then the Tesla Model S and finally two German beasts, the Audi RS 6 and the Mercedes AMG E63 S Estate.
Once everything is nice and ready, all of the cars are off to a furious start. Even though it seemed like the Tesla was not able to do much hence it had the worst start of them all, it eventually ended up winning the race and finishing it in just 11 seconds.
The Mercedes came in second; the BMW in third and to everyone's surprise, the Audi came in last. It had no chance against the other cars, even though the race was tight.
Taking a look at the action that these high performance cars can offer is something amazing and it is an experience that every car lover should feel!
Finally, here is an explanation for supercar testing!