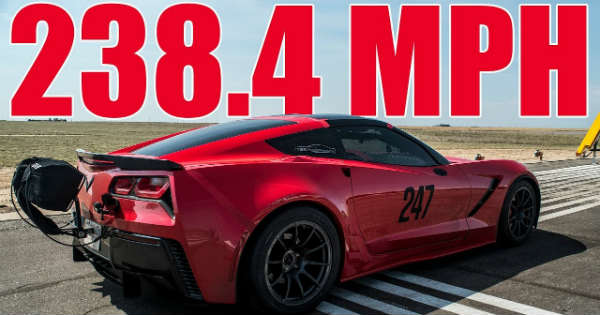 These couples of past years, especially this year, have been amazing ones for the world of speed and super cars. Some absolutely stunning models have been made, cars that caused the car lovers to go absolutely crazy and mad for the car. Also, many speed records have been improved. Hereby, it is time to take a look at a truly special and unique C7 Corvette. This car managed to break a record couple of months ago and it is time for another action. The car was made by TES Performance and it indeed looks amazing.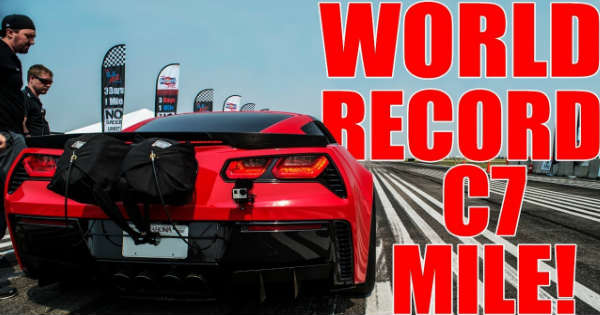 But the best part about it, besides its look, is the power this car has. Once you put all of those things together, such as the mighty engine, the aerodynamics of the car and the uncompromising driver are going to result in a record-breaking attempt.
Namely, his crew was in an attempt to break a speed record and once everything was nice and ready, the C7 Corvette launched itself towards glory. It took just couple of seconds until it broke the 0 to 60 run, but then it was time for the real fun.
Just as it reached the 1 mile limit, the C7 Corvette was going at a record-breaking speed of 238.4mph. Yes, there was nothing that could stand on its way and TES Performance must be proud of what they have managed to achieve.
What do you think, could have the Corvette driven any faster than this amazing run?
Before you go, check out the production car speed records over the years.