Essential Off-Road Accessories
For off-roaders across the country, summer is the time to have fun. During our summers, many people like taking the occasional off-road adventure as a way to escape from the tedium of daily life. And, if you're lucky, you may be able to do it every weekend! Before hitting the road, outfit your truck with these essential off-road accessories.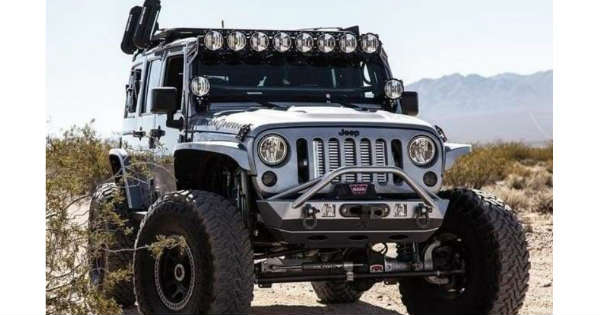 Tyres
Of all the modifications off-roaders make to their vehicles, tyres are one of the most important. Off-road tyres are tougher and more aggressive than street tyres, and they'll help your truck or Jeep perform better on rough terrain. Depending on the land over which you're traveling, you may need a different type of tread.
All-terrain tyres are often used on off-road excursions, while mud tyres are designed for extreme adventures. Contact us for help finding the right off-road tyres or Roll R Cover for your vehicle.
Bedliners
Even if you're not planning on hitting the trail, a bedliner is a crucial accessory for your truck. Quality bedliner sprays will increase your vehicle's value while protecting it and your cargo. Spray-on bedliner materials can be applied to other surfaces to protect them from the dents and scratches that happen when tackling tough terrain.
Bumpers
Along with bedliners, bumpers are an essential, yet underestimated accessory. Bumpers add character, and they're quite versatile. Truck bumpers can be outfitted for versatility or style, and no matter which way you go, we can help you find the right look.
Running Boards and Nerf Bars
This affordable, practical accessory makes a fine addition to any on- or off-road vehicle. Nerf bars add style and function to lifted vehicles, as they make getting out (and in) easier. Wheel-to-wheel running boards may be better for those who use their trucks for work and need to unload things frequently.
However, if you're using your 4WD for year-round off-roading, a rocker panel step bar is a great option. We offer some of the highest quality Rival bars, nerf bars, running boards, and step bars in the area, and we invite you to browse our selection today.
Off-Road Lights
Using faraway trails means there's less illumination from buildings, other vehicles, and streetlights. Therefore, off-road lights are a crucial safety accessory when riding after nightfall. Even if your truck or Jeep was designed for off-roading, its stock lights may not do the job.
To avoid animals, potholes, and other obstacles, it's a good idea to invest in some off-road lights for your vehicle. HID or LED spotlights and bars can bring light into the darkest night, and long-range lights will give you a better view of the surrounding area.
Final Word
Whether you're a dedicated off-roader or an occasional trail rider, the right accessories can make or break your next trip. Call or click today to learn about our selection or to speak to one of our experts about purchasing a stainless steel snorkel.