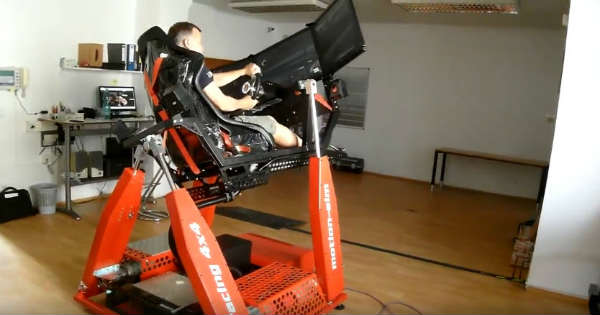 Besides experiencing the real feel and going out on the track with your powerful car, you can do this with some of the advanced technologies and inventions that people have come up with. Even though this is not near way any close to the real deal, you still get the chance to do it with style. Yes, the racing gaming setup you see in this video surely takes you a step closer to real racing and it might just be the only such setup that you will ever need. It shifts the boundaries and makes you feel like you are part of the actual race.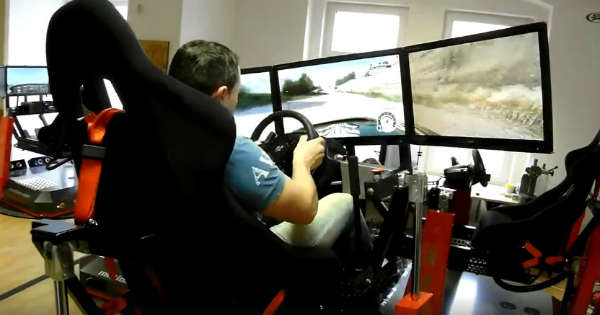 It is called the Racing 4×4 and the way it operates is pretty unique. There are four hydraulic handles that hold the chair, and they are used for a specific purpose. Namely, just as you would lean your body to either side while you are taking a sharp turn, this gaming setup enables you the same experience as well.
But it does not just stop there. There are three big computer screens that enlarge the angle of visibility from the chair. This reflects on the real experience and acts like a normal windshield that your racing car has.
There is also a shifter that you can use while you are driving for an even better feeling of real driving.
Even though we must admit that the real experience of racing is way better, however, this is as close as you can get to virtual racing!