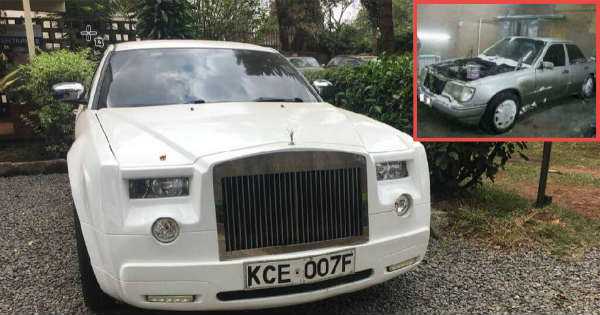 There are moments in life when we desperately want something, but then reality hits us. And what is reality? Mostly it's that common sense call that tells you that most of the things you want – you cannot afford. That is exactly what happened here. This guy from Kenya obviously wanted a Rolls Royce Phantom, but his budget could only get him a Mercedes. Poor thing. So, the Mercedes converted into the Rolls Royce Phantom. Here is how.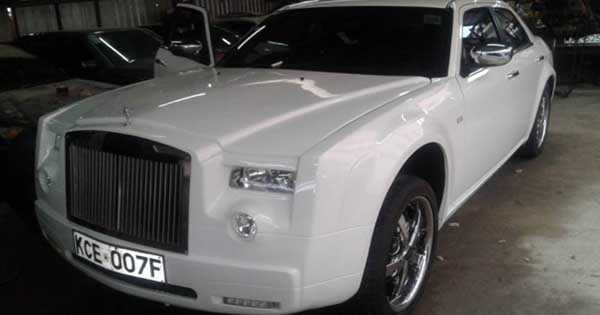 He got up one day and slowly but surely started to work on his new project. Reshaping his old Mercedes Benz into what is now a luxurious Rolls Royce Phantom. This expensive car is now posing in his driveway as a brand-new vehicle.
But, is it actually expensive? Not at all. Except if you do not count the long hours of work that this Kenyan out into his hands. It took him 6 months to complete this task and the results are stunning as the whole world is shocked!
The courtesy of this undertake is Sheikh Motors' as they worked without rest in order to make this Mercedes converted into a Rolls Royce Phantom!
However, opinions are divided. While some consider this to be an amazing project, others defend the old Mercedes Benz and consider this to be a shame. Cars should be left as they were once produced. On the other hand, others say that the whole thing is a scam and photoshop. However, we would like to know what your opinion is?
Finally, check out these car conversions!