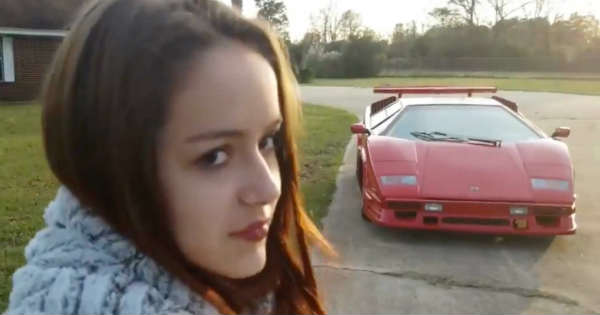 Our parent are the ones whom we should be the most grateful to what we have become today, thus we must respect their decisions and opinions. Moreover, we must love the presents we get from them, no matter how cheap or expensive they are, because they have been bought with love. This is especially true if your parents buy you a Lamborghini for your birthday, right? Well, this is not what the girl we see in this video thought; hence this just might be the worst reaction to a sixteenth birthday present ever.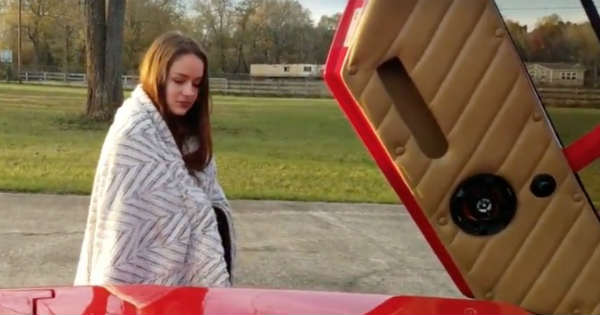 Yes, her reaction was so awful that shocked everyone. Not only she got a car for her birthday, but she got an extremely gorgeous Lamborghini Countach. Her dad decided to give her the surprise of her life and asked her to come out from their home and stand there.
When the girl finally turned and saw that the car was parked there, she had probably the worst reaction ever. Instead of going absolutely crazy about the car and tell her dad how much she appreciates this sixteenth birthday present, she said that she wanted an Aventador.
Her dad was absolutely taken aback by her reaction and tried to calm her down by saying that he bought this car just so she could build her way up to the Aventador.
The girl was obviously not impressed by something that every car lover would want to have in his garage, which is somewhat sad and awful!