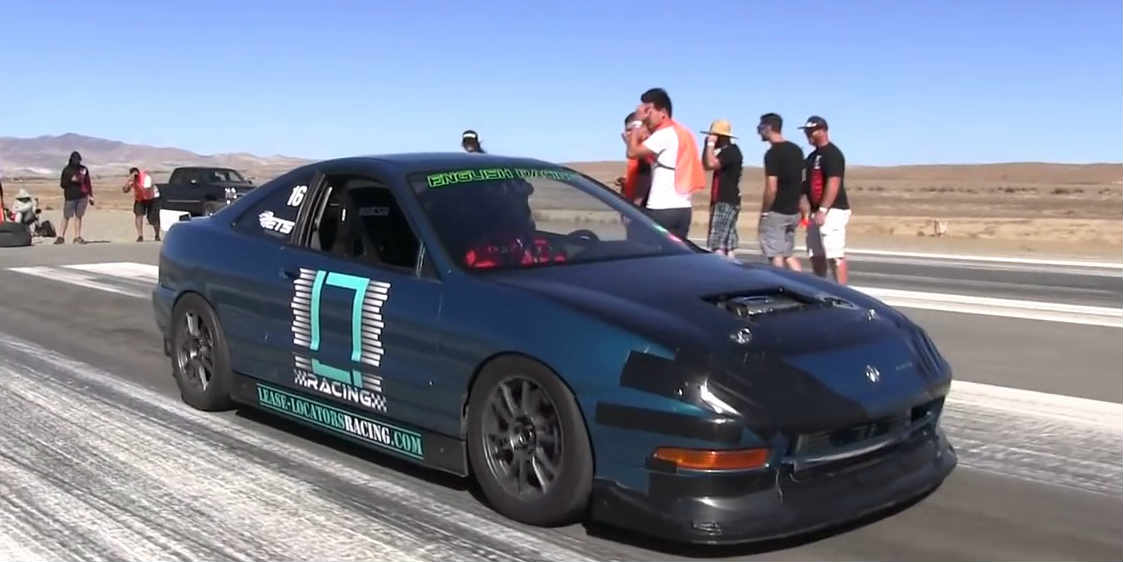 It is always an impressive thing to watch when a custom built car smokes some model of Ferrari, right?
I think that we have that feeling deep inside of many of us, simply because the Ferrari is a universal symbol of the fast and luxury sports cars, that costs like the whole budget of some poor country.
So every time there is a car, which is a product of many working hours in the garage, than can do better than the famous Italian brand, it gives a boost to every gearhead that with the proper technique and skills, you can do that with your car of choice as well.
And today we have a very special video with English Racing Team's 800+ HP Acura Integra, battling one black Ferrari 458 on the strip and completely embarrassing it at a ½ mile distance.
We will all agree that Ferrari 458 is not a typical choice for a street racer (who prefers to see his modify monster), but as above mentioned, it is what makes a video like this even more attractive to watch.
The event is taking place at SHIFT-S3TOR, and if you agree with most of everything that we said so far, you will really enjoy the next 60, 70 seconds. Check it out!