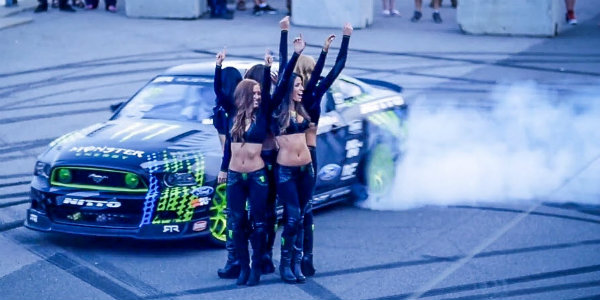 All of us who love the powerful and mean muscle cars, also enjoy watching some of the best in the game, showing off their drifting skills. That is why we are always searching for great drift videos on the internet, that will give us the proper dose of adrenaline rush, and a real pleasure for our eyes. Today we have prepared you one hell of a great drift video that contains all the ingredients to give us the utter pleasure and joy.
It is a video compilation from the drift master Vaughn Gittin Jr. who is showing us what does it mean to be a skillful driver, and how can a man have so much fun behind the wheel of that awesome Ford Mustang RTR. This past year, Vince visited eight different countries, and did what he does best, drift the hell out of that great 'Stang, and gave us the reason to continue following him this year too.
So, if any of this sounds appealing to you, watch this following 3+ minutes and afterwards, you can tell us what you think about it in the comment section below.