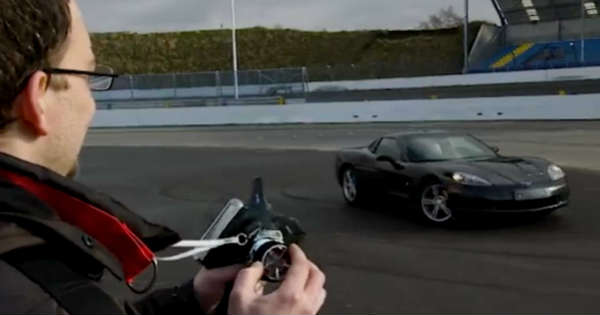 A man's inspiration seems to have no limit and the things that we built each day are utterly impressive and unbelievable. We have previously encountered many videos in which people showed off their most amazing modifications to their cars. However, the guy we see in this video decided to take a step forward and possibly building the craziest Corvette that you have ever seen. Namely, he can drive the car from the outside, but how is that possible? Well, this is in fact a RC Car Chevrolet Corvette and it is unlike any such car that you have seen before.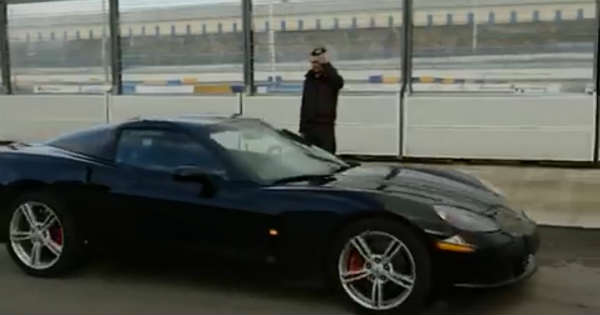 Yes, there are many other amazing RC cars that we have previously seen, but can anything get better than this real size RC Car Chevrolet Corvette? We are most certain that it cannot and once you see it in action, you will soon realize why.
Even though there is nobody behind the steering wheel, with a press of just couple of buttons, this guy can make the car drift and perform donuts. This 404 HP monster can be maneuvered from just about anywhere.
You can simply sit in the passenger's seat and perform some crazy things with the very same car. There is a radio controller which sends radio waves and it is located in the glove box.
Every command inside the car can be controlled from the RC controller, such as the steering wheels, the pedals and the gear shifter. What an awesome and rare piece of ingenuity this is!