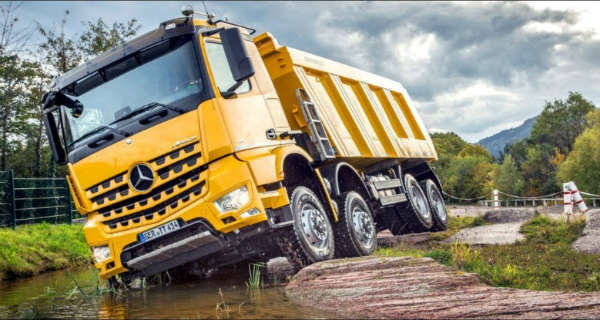 The MB Arocs truck is an extremely specialized allrounder when it comes to heavy-duty construction vehicles. In this one, Mercedes reporter Markus Haubold showcases the Arocs' strength and thoroughly elaborates how good it handles even in the most extreme scenarios. This exciting new promotional video demonstrates the Arocs' power in every driving scenario imaginable with Mercedes-Benz Trucks.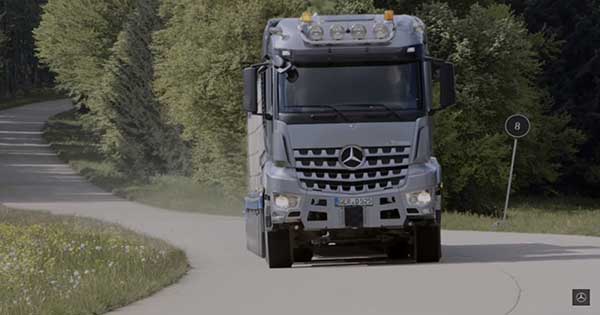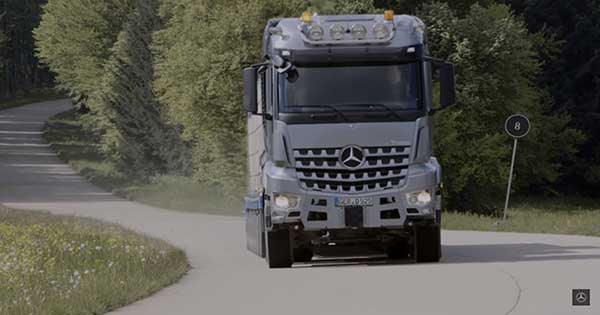 All the components of the MB Arocs that are consisted in the drive system deliver Mercedes-Benz's finesse and craftsmanship. It's worth mentioning they are all exclusively produced by Mercedes-Benz. They feature engineering at its finest when it comes to the special requirements needed in the construction transport.
The drive components feature intelligent control, the truck delivers extreme engine torque and it the MB Arocs also feature very short shift times. The short shift times are all because of Mercedes-Benz's excellent Mercedes PowerShift 3 transmission.
All of these features ensure that this truck generates more power than previously. For great traction and efficient handling, the chassis, drive system, frame and suspension form an accurately coordinated working team. This is optimally configured for all Arocs trucks depending on the particular application that's required on the road, in extreme terrain or the construction site.
In this video you can witness the Arocs doing a great job and facing extreme scenarios in many off-road situations. That said, with the great possibility to modify this truck combined with its off-road abilities, the Arocs definitely sets a benchmark in this area. Our conclusion is that this truck is a great addition to Mercedes-Benz's 110-year-old truck history.
Enjoy watching this Mercedes-Benz Trucks and at last, these are the best off-road vehicles!