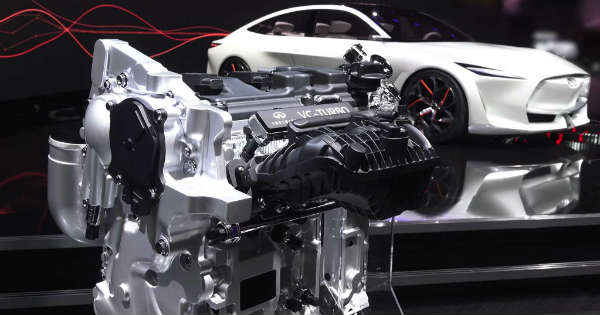 If you are a new technology fanatic and you would want to see the latest from some of the largest companies in the world, you are at the right place. We will be taking a look at the very best breakthrough that INFINITI has just made, a brand new gasoline engine. The video was made by the host form the YouTube channel Engineering Explained who showed us everything that we need to know about it. This is actually going to be the world's first variable compression turbocharged gasoline engine ever used in a production vehicle.
First of all we need to understand why a car should come with a variable compression ratio in the first place. Well, to simplify it all up, INFINITI wanted to make a 6 cylinder engine with the somewhat similar characteristics of a smaller diesel engine, with improved emissions.
The new gasoline engine, which is called the VC-Turbo, will still work on the same principle as a normal compression engine; however you can change the ratio from inside your car, depending on your preference.
It takes 4 simple steps that the engine does all on its own to change the compression ratio. They are all thoroughly explained and demonstrated in the video. These different modes are going to enable to use your engine in different ways, such as power or efficiency.
You are going to have all the possibilities that you can choose from in this awesome engine. We all hope to see them on the road as soon as possible!