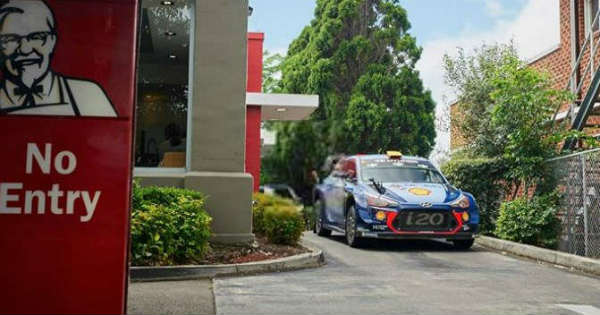 There have been some utterly spectacular and amazing videos that we have been through over this year, but before we wrap everything up, it is time to take a look at yet another one. If you thought that rally cars are only driven on rallies and nowhere else, you were most certainly wrong. Even though it is an unlikely sight, but these guys took a WRC car and decided to drive it through a drive-thru in KFC. Yes, this mighty Hyundai i20 is an utterly powerful machine, but how will the people react to it?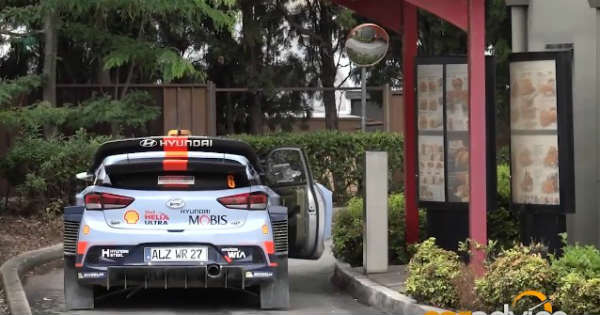 The guys film all the action with couple of cameras mounted on the inside and outside the car. First, they make the order and then they go to pay for it. The guy who works there seems surprised but it absolutely amazed by this Hyundai i20. Moreover, the girl who gave them the food was even too afraid to give them the package.
The opening on the window was so small that they could not have even slide it in; however, they eventually managed to. Just as they were leaving the KFC drive-thru with this WRC car, the guys said that they were surprised that no one actually there paid attention to the car and no one actually got out to take a picture with it.
What do you think, what would your reaction be if you see such WRC car passing just besides you while you are having a lunch at KFC?
Finally, check out the most hilarious drive-thru pranks ever made!