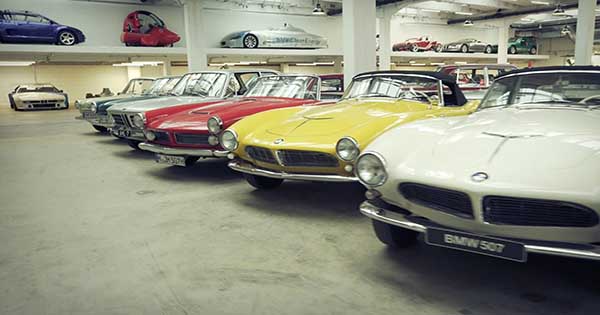 If you are a BMW enthusiast, then immediately stop what you are doing and enjoy this top secret historical BMW car collection. We are talking about BMW's "holly halls", a treasure collection of the expensive and rare. All the vehicles here are connected to BMW's successful history. This video covers only one floor of the massive building.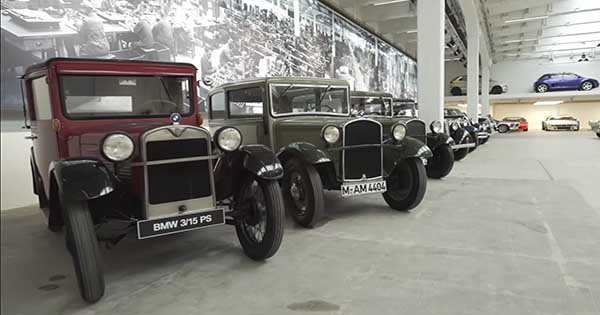 According to sources, on the other floors, you can also find BMW's historical archives, assortment of airplanes, communication and more. This building also features a banquet hall, reception area and restoration shop.
The entire building houses a massive historical BMW car collection of 400 production and race cars and bikes. This building is located at BMW's headquarters in Munich. In this video you are about to see a glimpse of some of the priceless machinery that resides here.
To start BMW's incredible history, you can see the manufacturer's first ever car which was the BMW 3/15. The 3/15s were built from 1927 to 1929. You see can an entire plethora of vehicles build in this era. When it comes to the 50's, you can see the legendary BMW 507 roadster car that was manufactured between 1956 and 1959.
Unfortunately, this car resulted in big losses for BMW because the car ended up too expensive and couldn't be exported overseas. Up next we have a 60's superstar in the 1600 TI. This car produced 110hp at 6000 RPM and was released in September 1967. There are many other cars here that are part of BMW's rich history, so make sure to check it out.
Finally, find out everything you want about BMW, here!