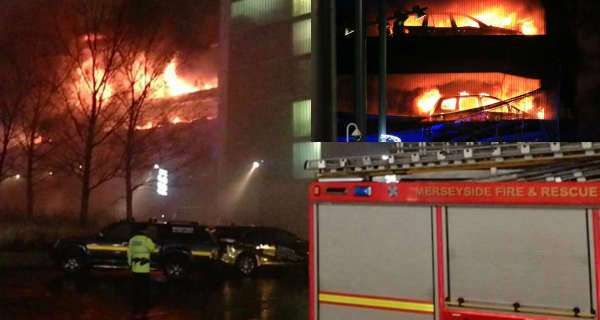 Even though most of you have probably had an amazing night and you celebrated the New Year's Eve as it is supposed to, some have not been very fortunate. There are simply times when accidents are inevitable to happen no matter what and no matter when. This is exactly what the citizens of Liverpool found out the harsh way when over 1,400 vehicles were destroyed in a fire that caught the Echo Arena. Yes, a huge number of cars were completely burnt down and the firefighters could simply prevent that from happening.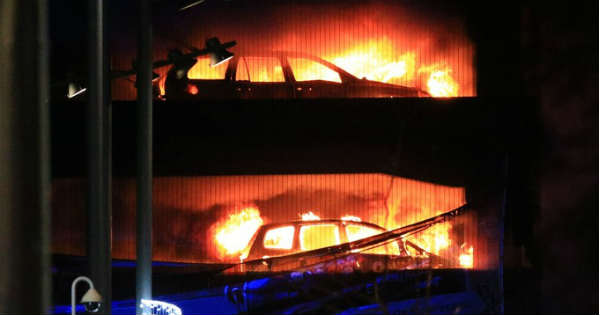 Supposedly, according to eye witnesses at the King's Dock, one fire that burst out on a single car caused many vehicles to catch on fire as well. Eventually, the fire spread out and once it was up and going, over 1,400 were caught it in.
As authorities from Merseyside Fire and Rescue Service stated, the fire took place near Liverpool Echo Arena was one of the biggest that they had to deal with it. It was an absolutely horrific scene and to make matters worse, people from the nearby buildings had to be evacuated due to the smoke and the danger of the fire spreading out.
Massive number of fire fighters and exactly 21 fire engines were present at the scene during the mission. No car managed to survive the fire in this 1,600 capacity car park.
Residents nearby were warned to close their windows and stay in their homes if they noticed some smoke from the fire!