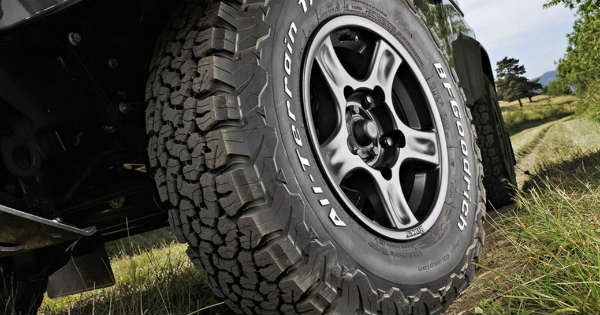 Your tires are one of the most important parts of your vehicle, if not, the most critical part. It goes hand-in-hand with your engine: no tire defeats the purpose of an engine, and no engine defeats the purpose of the tire. It's the end product to the overall process of a car and choosing the right one is just as substantial. There are many different types of tires depending on the need you're looking for it to address. In this article, we'll be deciphering which tires are best for you to buy. First, let's take a closer look at all-terrain tires.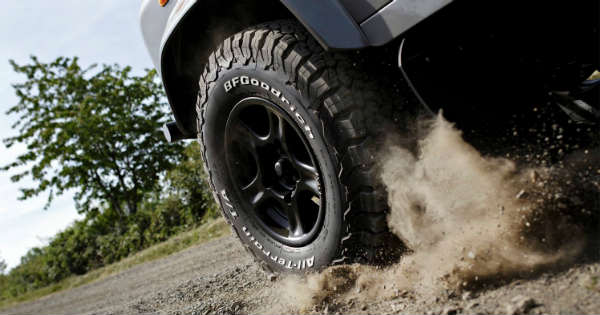 All-Terrain Tires: What are they for?
All-terrain tires serve a variety of purposes on the road with different kind of surfaces. It's designed with keeping both the open-tread design of off-reads and the handling of street tires in mind. Basically, you may call this tire as the all-purpose tire.
Of course, aiming to address all kinds of road conditions comes with its advantages and disadvantages. Here's to name a few:
Advantages of an all-terrain tire:
The open-tread design is one of the features you'll enjoy on an all-terrain tire. It improves the traction especially off-road allowing you to have a tighter grip or handling even on muddy or rocky surfaces. Of course, it's great on paved roads
This kind of tire is heavy-duty and is equipped with reinforced walls that will give your vehicle more carrying capacity. Usually, these are used for big pick-ups and trucks for off-road use.
As it claims to be an all-purpose tire, it can provide support on all weather conditions. It's open-tread feature provides good grip on snowy or icy surfaces. But all the same, a winter tire is still the best use for that kind of weather.
Disadvantages of an all-terrain tire:
Bigger and stronger tires equate to needing more power from the engine, hence, using up more fuel.
As an all-terrain tire is made of soft rubber for maximum flexibility, it also poses as a con as it shortens tread life.
The tires' tread design make it a noisier choice, especially for those who usually drive on paved streets. Regardless of the make, even if you've bought the best all-terrain tires, you wouldn't be able to getaway from the noise it's bound to make on the streets.
Moving on to all-season tires…
All-season tires: What are they for?
A reliable vehicle is one of the biggest considerations when you live in a town that is prone to snow and other weather conditions. However, some people still question themselves: should I get a seasonal tire?
An all-seasonal tire is a tire that can be used well, in all seasons of the year. Although they do not have the same materials as winter tires specifically does, it serves as a great alternative and provides a great performance, too.
Advantages of an all-season tire:
This type of tire is all about durability: it can be used all throughout the year: winter, rain, summer, fall. They're approved by the Rubber Manufacturer's Association for both mud and snow. They can take on both dry and wet conditions without much effort.
Besides this, these tires are popular for their affordability. They cost way less than snow tires.
Lastly, all-season tires are highly convenient. Weather-specific tires need a few trips here and there to your local mechanic, being that you need to change it every time the season changes. With an all-season tire, this will last you the whole year without banking on maintenance.
Disadvantages of all-season tire:
Of course, no tire is perfect and an all-season tire is testament to that. This type of tire can only withstand light snow. But on heavy snowfall and snow build up, you may need to put on your snow tires, just in case.
Another con that hits the snow curve is it's shallow-tread design. While a shallow-tread will give you a smoother ride and easy-handling, this design just will not keep up with deep snow. You'll be putting yourself at risk if you force yourself to drive with all-season tires in hard snow weather.
Gavel Hits! Which tire should you pick?
The answer would totally depend on how you'll use your vehicle. Are you in a location that has a full range of seasons? Do you experience both wet and dry seasons interchangeably? Then, go for all-season tires.
On the other hand, if you're looking for a tire that would provide you the performance that you're looking for on and off-road, go for the all terrain tires. In any case, both tires have specific purposes that they target and address; it all boils down to how you'll use it.