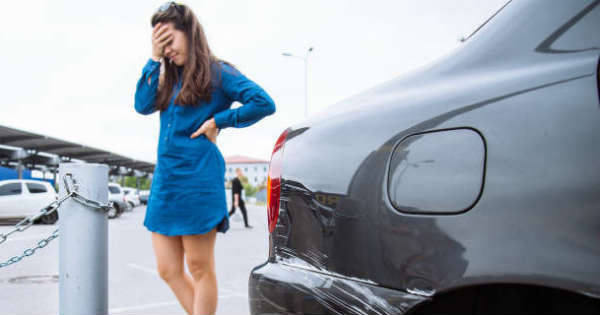 When shopping for car insurance, most motorists are only concerned about what the policy covers. However, they neglect to consider if there is an option where they get to pay minimal premiums. The minimum amount of auto insurance premiums you can pay depends on a number of factors such as: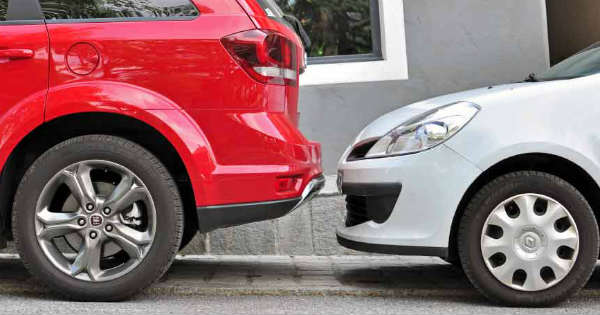 The state you are in
You age
The type of vehicle you drive
Your credit score
Driving history
However, this doesn't mean you can't work around these factors to get cheaper rates.
If you are wondering how to shop for car insurance and find the cheapest rates, you are in the right place. We have compiled eight of the most effective steps you can take to ensure you minimize the amount you pay in insurance premiums irrespective of the number of vehicles you have.
To learn more about how to get cheap insurance you don't have to be
Money Expert, just follow the tips provided below.
1. Make use of Insurance Comparison Websites
When a motorist gets recommendations for insurance companies, they are only interested in customer reviews. Well, customer reviews are essential in determining the suitability of an auto insurance provider.
However, it is also important to compare and contrast the insurance quotes of different companies. Using auto insurance comparison websites should help you narrow down your search for an insurance provider to a few low premium insurance providers.
If you want to compare different car insurance rates from different companies, follow this link to find car insurance policies that are cheap.
You might get surprised to find a car insurance policy that is a few hundred dollars cheaper than the average rate. However, when looking for cheap car insurance, you should also consider the reviews because cheap doesn't necessarily guarantee quality.
2. Consider Bundling Your Auto Policies
For families and companies that have more than one insurance policy, this is a great option on how to get cheap car insurance.
Bundling involves combining your insurance policies or having multiple policies with one insurer. For instance, let's say you take up a home insurance plan as well as a life insurance plan from the same company. When you decide to take up an auto insurance policy, it is advisable to ask for a bundling discount on the auto insurance policy.
Additionally, if you already have one auto insurance policy then you get a new car, you can also ask for a discount on the second policy.
Multi-policy discounts are perhaps the best option for getting cheap auto insurance. Depending on the insurance company you settle for and the other insurance policies you hold you can enjoy a discount of up to 10% on your car insurance.
3. Increase Your Deductible
A deductible is the amount of money you are expected to pay towards a claim before the insurance company covers the rest of the total claim amount.
This is a great idea for motorists who have a clean driving record. Let's say you have few to no accidents in your driving history meaning you rarely get to claim you auto insurance. Then you can opt to raise your deductible.
The more you pay in deductibles the less you pay in monthly premiums.
If you opt for this option, it is prudent to inquire about how high you can raise your deductible as well as the corresponding reduction in premiums. The higher you can raise your deductible, the better.
However, it is essential to note that in the event you need to claim the insurance, you will incur a hefty amount considering the lump sum of the claim will come from your pocket.
4. Take Advantage of Speciality Discounts
In a bid to attract more clients, insurance companies also offer special discounts. Specialty discounts vary between insurance companies but the most common discounts include:
Military personnel and veterans
Disability
Students with good grades
Federal employees
Drivers with defensive driving certification
Accident-free drivers
Drivers whose vehicles have extra safety features
When you pay your full year's premiums in one payment
If you qualify for any of the above, then you are eligible for a discount on your car insurance payment.
If you have a child who performs well in their studies or a spouse who serves in the military or works for the federal government, you can use this to your advantage.
5. Avoid Dealing with Insurance Brokers
When researching how to shop for auto insurance, you have probably come across insurance brokers. Insurance brokers work as marketers/middlemen for insurance companies. Hence they get paid o commission for the policies they sell.
If you get your auto insurance plan from an insurance broker, the premiums include the broker's commission. Hence, if you are wondering how to get cheap auto insurance, start by avoiding brokers.
You can still use brokers t learn about the different options of auto insurance available, but when it comes to buying the policy, go directly to the insurance company.
6. Don't Get Comprehensive and Collison Insurance
According to the law, it is mandatory for motorists to get third-party liability auto insurance. However, any other type of auto cover you require is optional.
If you have an old vehicle, you can neglect comprehensive and collision covers because the vehicle is not worth it. However, before dropping these two types of covers, you should ensure that the cash value of the vehicle doesn't justify paying the insurance premiums.
Hence, you can get cheap insurance by only taking the mandatory cover and foregoing the rest.
7. Consider Pay As You Go Insurance
Typical auto insurance cover operates on the basis that you pay a fixed amount every month. However, there is another type of auto insurance that operates on a usage basis. This means you pay for the number of miles you have traveled.
This is a great option for cheap auto insurance for drivers who do not use their vehicles very often.
8. Review Your Rates Annually
Another tip on how to get cheap car insurance is to review your rates regularly with your insurance provider. As you continue to use your vehicle for a number of years without filing a claim, you can negotiate a reduction in your rates.
It is essential to note that this option requires you be a good driver who has had a clean record for a number of years. This shows the insurance company you are less likely to get into an accident and hence they can reduce your monthly premium rate.
Final Word on How to Shop For Car Insurance
The most essential factor on how to shop for car insurance is weighing all your options. Whether it's your first time to shop for auto insurance or you are looking to change your current policy, you have a number of options to choose from.
If you are wondering about how to get cheap car insurance, consider all the above factors and determine which is the most suitable for you. Chances are you can even combine multiple factors such as a military discount, a multi-policy discount, a higher deductible and a good driving record to get the cheapest rates.