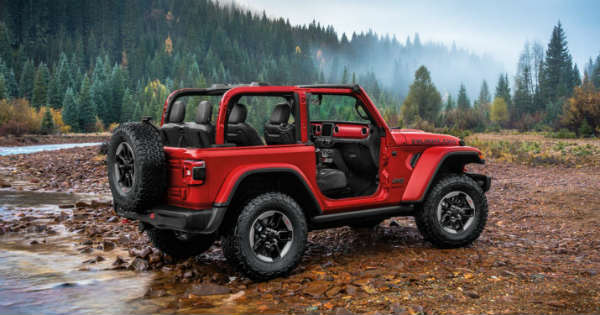 The Jeep Wrangler is a classic. Whether you're in Syracuse, or anywhere else in the world, it's a vehicle that's been around for over three decades now. Despite its age, it still keeps on upgrading and is never phased out. The demand for a Jeep Wrangler is ever popular. If its something that you can afford, then you should consider buying one? The loyal owners of Jeep Wranglers have each of their numerous reasons as to why this is a vehicle they swear by. Here are some of the benefits of owning a Jeep Wrangler: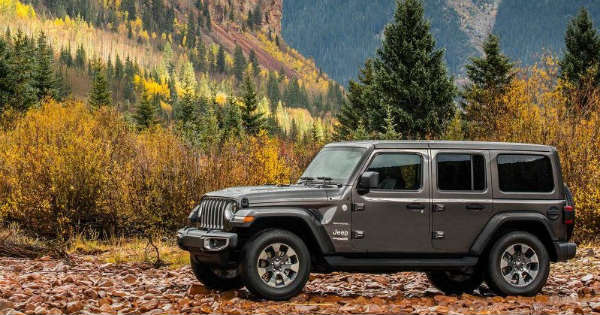 1. You Can Drive Almost Anywhere
With a Jeep Wrangler, you can drive almost anywhere. Especially if you're the type who loves an adventure, this is going to be an excellent choice for you. Should you suddenly decide to go on a road trip with difficult terrain, this is still something that you can freely and successfully do.
A Jeep Wrangler's performance will never be a disappointment. This is the model expectation of any 4×4 vehicle. As mentioned, you can take your Jeep Wrangler through just about any form of off-road terrain that you may want to go through. It can drive effortlessly through mud, sand, and whatever other difficult terrains you might encounter.
From the streets of Syracuse to a more adventurous terrain somewhere in the United States, this is a vehicle that you can count on. Because of this, a Jeep Wrangler gives you more freedom to go on any spontaneous weekend adventures.
2. You're Able To Rely On A Top-Notch Performance
Apart from the fact that it's one of the best 4×4 vehicles out in the market today, the Jeep Wrangler also has other features that are worth boasting about. These features work together to give it a top-notch performance.
That said, the Jeep Wrangler boasts of the following standards:
Fuel efficiency capacity of 17mpg for city driving and 21 mpg for highway driving
A 3.6-liter Pentastar V6 engine, which goes for a maximum of 285 horsepower
Standard Command-Trac 4×4 system to split the torque equally between the front and back tires
If this isn't a language that you understand, a Jeep Wrangler sales representative from Syracuse, such as Maguire CDJR, for instance, can help you get a grasp of what it means in more in detail.
3. You're Driving A Classic Vehicle
Especially for car enthusiasts, it can sometimes be a bummer when your car already goes out of style. All thanks to technology, cars are continually upgrading. When you don't have a classic with you, that's when you may also have the urge to replace your car as well.
With the Jeep Wrangler, you won't have to go through this kind of worry. This car stands the test of time. Look at the Jeep Wranglers on the streets today. Even if it's an old model, they still look good and maintain its wow factor.
4. You're Able To Bank On A Good Resale Value
There might come a day when you'll have to sell your Jeep Wrangler for whatever reason. Perhaps you're moving to another country or you need a family van. Luckily, despite its depreciation, a Jeep Wrangler boasts of quite a bankable resale value.
A Wrangler still keeps 69% of its value after three years. After five years, this value is still at 58%. For a car, do note that this is very impressive. Remember, by the time you bring home a brand new vehicle, its value will already be diminished to 20%. Hence, keeping a stable value at 69% and 58% for a three to five-year time-frame is not always the case for most cars.
5. You Get To Enjoy Many Of Its Other Features
As sleek and straightforward as it may look on the outside, there's a wide array of other advantages of owning a Jeep Wrangler. These benefits all arise from its impressive features.
Some of these include:
For its kind and its resale value, it has a relatively affordable price
Impressive height, which makes for better road visibility
Durable interior
When living in a cold country, it also has an excellent heating system
Because of its simple design, it's easy to repair and has readily available parts
Conclusion
At the end of the day, the choice is all up to your preferences and needs. Just like any other vehicle, this is one that's not for everyone.
If you're up to all these benefits mentioned, and all other features, then it's a classic vehicle for you that certainly won't disappoint. Especially if you're young at heart, and you love an excellent adventure, this is a vehicle for you not to miss.
If you're from Syracuse, there are Jeep dealers that you can purchase one from. Both either brand new or used.