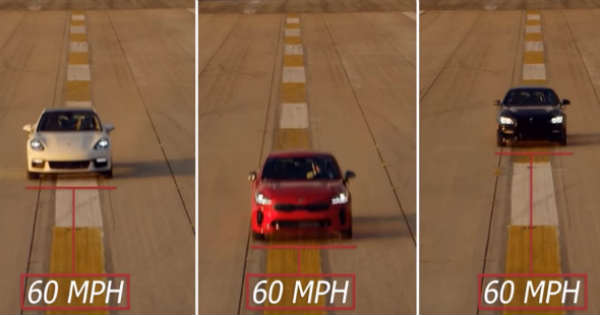 There are just several car manufacturing companies in the world that associate you to speed and power whenever you hear their name. We must admit that Kia is not of them, but things just might change after you take a look at this awesome video. Namely, we see what the test drive is going to look like between three awesome cars, the Porsche Panamera, 2018 Kia Stinger GT and the BMW 6 Series. You might think that the Kia does not belong to this category, but once you take a look at it, you will change your opinion.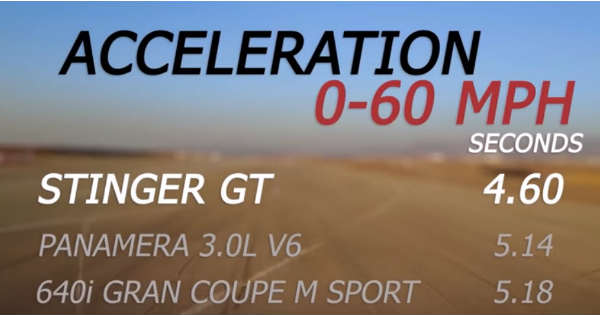 The 2018 Kia Stinger GT has 365 HP, all thanks to its super charged engine. The car was designed with wonderful preciseness and attention to details, and it just might be the car that will make us change the way we look at Kia.
We are located at the AMCI Testing ground where all of the three cars will take part in. They are all going to take part in four different tests, the 0 to 60 acceleration, cornering, the slalom and the closed-course lap.
After meeting all of the three drivers, it was finally time to see all of these cars in action. To everyone's surprise, the Stinger GT took the least time to get from o to 60, just 4.6 seconds, which was way better than the Porsche and the BMW.
Taking in consideration its price, we might have just been introduced with the best supercar that you can get!