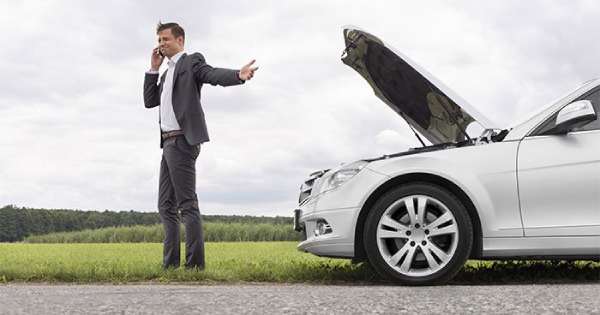 A family vehicle is a very important part of a family's day to day life. When needing a new vehicle for the family, it is important to find a vehicle that will best suit the needs and wants of the entire family. However, determining the best option that will provide transportation, comfort, dependability, and safety a family needs can be a complicated process. Fortunately, there are methods for finding the exact vehicle that will provide for all the needs of the family. These 10 tips can provide a method for researching and finding the best family car for your family.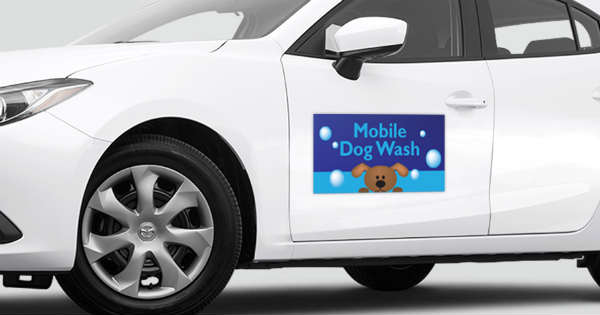 1. Budget
The first step in this process is to determine exactly how much your family can afford to spend on the new vehicle. First, you must decide if you are going to buy new or pre-owned. Then, determine the amount of money available to purchase the vehicle or make a down payment if financing.
If financing the vehicle, it is important to know before buying the vehicle, exactly how much your family can afford each month, including the costs to maintain that vehicle.
2. Make a list
The next step is to make a comprehensive list of all the vehicles you are considering. This can include vague listings, such as manufacturers your family feels loyal to or that have shown from the previous owner that they are good vehicles.
This list just the initial list to begin the process and should include even the vehicles that may be impractical, but the family may enjoy. Once this initial list is complete, you can begin narrowing down the options or adding other vehicles that may suit your needs.
3. Determine needs for a vehicle
The next step is to determine exactly what this vehicle will be used for. Being a family car, the vehicle should be large enough to accommodate all members of the family. If the car is used for carpooling or other such activities, something even larger may be necessary.
It is also important to determine how often this vehicle will be used and how long the regular trips will be. This can help determine how important gas mileage is when purchasing a new vehicle.
4. Determine types of vehicles that match those needs
After determining exactly what the vehicle will be used for, the next step is to review the list and remove any vehicle type that will not accommodate the needed uses. If your family is large or plan to transport other people regularly, a minivan or SUV may be a better option over a small car.
A larger trunk or storage space in the vehicle may be needed if the vehicle is planned to carry equipment or other items on a regular basis, such as luggage for family trips or equipment for sports activities. Once the list is narrowed down to a specific type or types of vehicles, you can then look into the details of these various vehicles.
5. Safety Ratings
The next step in the process is to determine the safest vehicle for your family. The National Highway Traffic Safety Administration (NHTSA) offers ratings on any make and model of vehicle. Their comprehensive list can give ratings on various types of safety that can help a family find a vehicle they can be confident in driving and protecting their family. This can help you narrow down vehicles based on their safety ratings.
6. Dependability
The next step in the process is finding a vehicle that will last without major issues. Every family needs a vehicle they can depend on to not breakdown while on a trip. Fortunately, there are organizations that provide ratings for the dependability of vehicles to help consumers make an informed decision about their purchase.
Consumer Reports offers a guide for car buyers to determine the reliability and dependability of vehicles they wish to purchase. They also offer ratings to help make it easier to determine the best options available.
7. Options Needed
The next step in the process is to determine the options and features of a vehicle that is necessary for your family's needs. This can be things like seating that is easily removable or car seats that are either included or easily installed.
Easy open trunks or leather seating may also be options you find your family may benefit from. A list of options that your family would like can also be included in this list, as well as various options you definitely do not want to be included in your vehicle.
8. Test Drive Vehicles
Once your list is narrowed down to a few choices, the next step is to test drive those vehicles. There are car dealerships, such as Holzhauer auto, that offer a large array of vehicles. They have new inventory that can provide the right vehicle for your family.
These dealerships also offer a huge selection of pre-owned vehicles in the same location. At the dealership, you can test drive each of the vehicles remaining on your list. This can help you determine which option is more comfortable to drive and has all the features you and your family needs.
9. Check for Reviews from owners
After test driving your top choices of vehicles, there may be still some indecision left on which one to choose. If that is the case, then you can go to various forums and sites online that provide reviews from owners of these vehicles.
Kelley Blue Book offers reviews and ratings from actual owners of many types of vehicles. This can allow you to see how other customers enjoy the particular vehicles you are interested in.
10. Buy that vehicle
After completing this list of tips for choosing the perfect vehicle, you should have the perfect family car in mind. However, if you are still deciding between two or more cars, now is the time to get more personal with your choosing.
If every other decider has been checked off your list, it is perfectly fine to choose the vehicle that looks better or feels more fun.
Many car dealerships offer financing and other options to help make the purchase easier on everyone. Once a purchase is made, you should feel confident in knowing that you have chosen the perfect vehicle for the entire family.
The only thing left to do now is to enjoy your family and all the adventures you will have in your new vehicle.