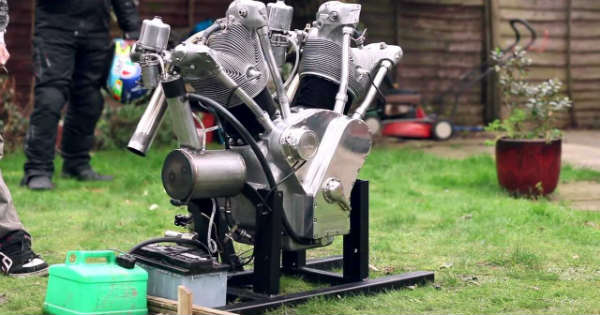 Whenever we come up with plans for our future builds and inventions, we all love to make sure that the thing that we are going to make is original and unique. When it comes to cars, a powerful engine is probably the best thing that you can make for your car. Moreover, if you are the type of person who likes to make those engines on his own, than this project will amaze you. Namely, we are going to take a look at the first test run of the one and only Flying Millyard, an utterly powerful engine.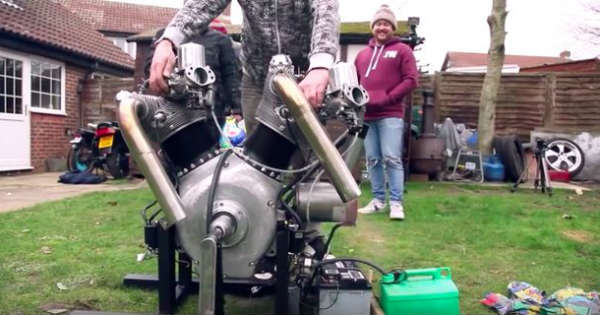 Yes, constructing an engine at your own garage might seem like quite the challenge, but once you get the hold of it, you cannot go wrong. Moreover, having a unique and previously unseen engine is even better. Hereby, in this video we take a look at the Flying Millyard, a hand-made engine built by Allen Millyard using 2 Pratt and Whitney aircraft cylinders.
One thing is for sure, once this 5L engine is up and going, it seems that nothing can stop or stand on his way. The sound it makes is even more blood-boiling. The guys rev up the engine for couple of times, but they still do not push it to the limit.
It looks and runs amazing and we must give credit to Allen, as well as the other guys who took part in it.
What do you think about it?
At last, check out the most powerful engines in the World.