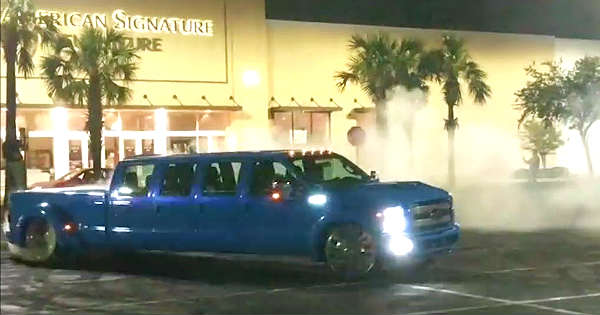 If you are the person who does not own an extremely expensive supercar but still loves to do some amazing stunts with the car, make sure to check out this video. Namely, people are usually discouraged when they see that their friends have a car that is more powerful than theirs, but we must say that everyone deserves a chance. Hereby, we take a look at this video in which we see how this amazing 8 door truck does some utterly incredible and unbelievable donuts in this parking lot.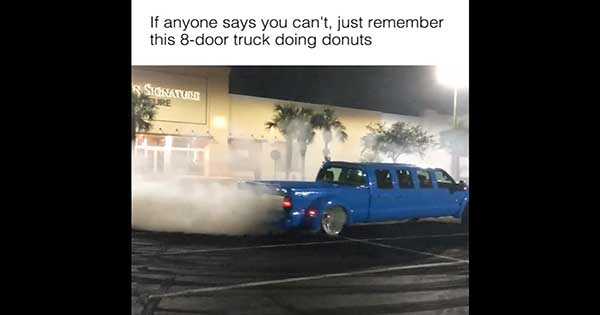 Yes, you heard it right! An 8 door truck is actually capable of doing so and it seems that nothing can stand on its way. Unfortunately, there is not much information about the truck itself or how powerful it actually is, but we must admit that it surely is one impressive machine.
Moreover, there is a huge cloud of smoke caused by the tires and the people there go absolutely crazy about it. This 8 door truck roars and revs its engine unlike any other such truck that we have seen so far. At the end, the driver even honks its horn as a sign of absolute dominance.
=We must say that it is a rare opportunity to take a look at cars doing these amazing donuts, let alone watching a massive truck performing even better than most of the unprofessional drivers these days. What do you think, is this the best performance from a driver in such truck that we have seen so far?
At last, check out this Diesel truck doing burnouts!