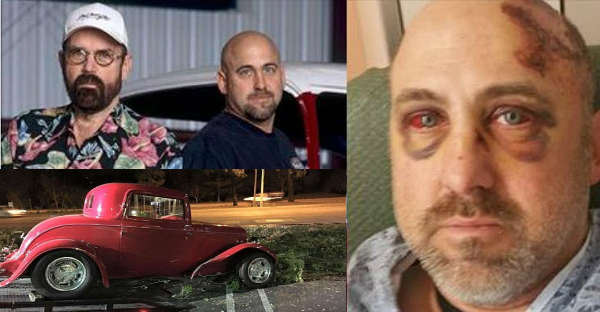 No matter how much we pay attention to the road and the people around us, accidents are sometimes inevitable to happen. Unfortunately, the number of car accidents is greater than ever and just recently one of our favorite TV reality show starts was just involved in one. Namely, Duane Mayer, who is best known for being a big star in the reality show called American Hot Rod, was just involved in a not so serious, ironically, Hot Rod accident. Yes, he crashed his beautiful car due to so far unknown reasons.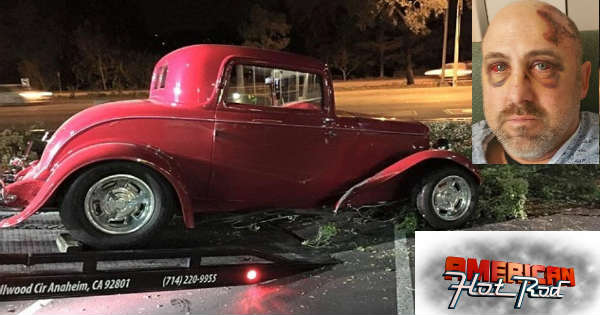 However, some have speculated that Duane Mayer crashed his red Hot Rod while he was driving under the influence of alcohol. Luckily, everything went well for him and even though he had some minor head injuries, he did not suffer any life-threatening injuries. However, even though he was just fine, his Ford Coupe was not so fortunate.
After this hot rod accident, his car should undergo yet another repairing process due to the damages caused from the crash. Everything could have been much worse if Duane Mater was going at a much bigger speed than just 25mph.
Nonetheless, once you take a look at the picture that was posted on social media from his situation and injuries and the damage caused to his Ford Coupe, you would soon realize the exact reason why you should NEVER drive under the influence of alcohol.
We hope that Duane is going to have a fast recovery and is going to be just fine!