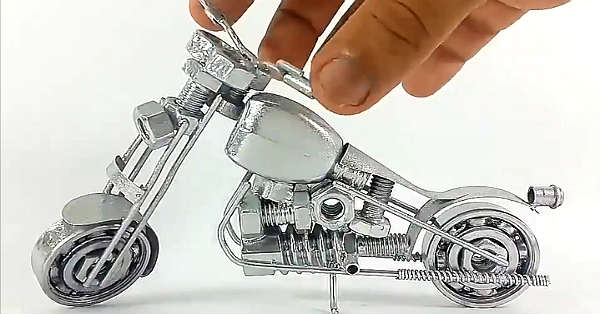 People have crafted some of the most amazing things over the years and even though it might seem like they are running out of ideas, there is always something new to amaze us. There are many crazy and utterly DIY ideas that we have been through, but this DIY toy motorcycle is just as good as it can get. Yes, you can actually make this cool little toy at your own home with some materials that you have around your home or garage. Let us take a look at every details of this awesome tutorial!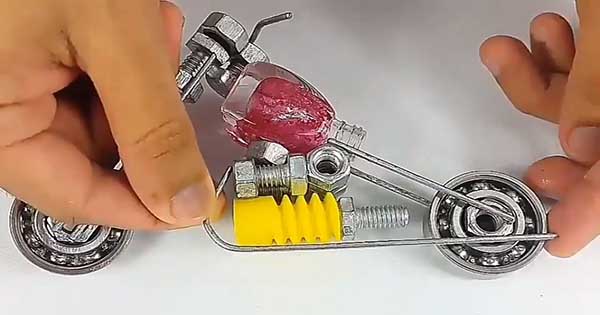 Even if you do not have some of the parts required for this tutorial, they can be easily bought from your nearest hardware store. Everything is going to go glued to together in place with super glue, thus meaning that you are not going to need to weld anything.
Piece by piece, this awesome DIY toy motorcycle is going to come to life. But do you want to know the best part about this awesome build? Some of the parts there are in fact functional, such as the turning wheels and the steering wheel.
However, if that was not enough, you can even customize this incredible DIY toy motorcycle.
Yes, at the end of the video we can see that you can actually custom paint it i.e. you can apply any paint you want with a simple spray can. In just matter of minutes you can have your own favorite toy!
Finally, check out the bike toys they have at Walmart!