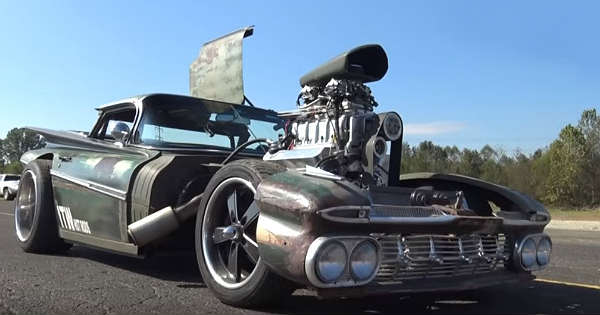 There are several different categories that you can choose from whenever you are purchasing a new car. Depending on your preferences and wishes, you might get a car that is known for its speed, luxury or modern piece of equipment. Nonetheless, you are going to end up with the car that you have always wanted to have. Well, these guys wanted to take a step forward and built, probably, the most extreme El Camino Rat Rod that we have ever seen. It has over 800 HP and it seems that nothing can stand on its way!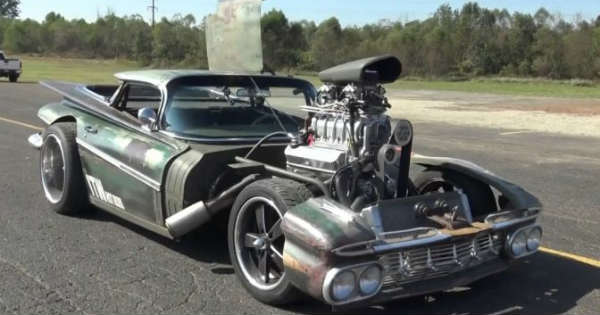 Even though this video is fairly short, we still get the chance to take a look at some of the crucial things and parts about it. The El Camino rat rod might not look like your regular El Camino, but in the end, that is what the point is when creating your own piece of uniqueness.
It was designed and constructed by ITW Hot Rods. It seems like they are located at a car event that features some extremely awesome cars, but this 800 HP monster is probably the best car there.
By the end of the video, you get the chance to see the El Camino Rat Rod in action, which is something that will make your blood boil and your heart to beat fast.
It leaves a huge cloud of white smoke behind it, caused by the rigorous friction and burnout of the tires. You will love how perfect this machine really is!