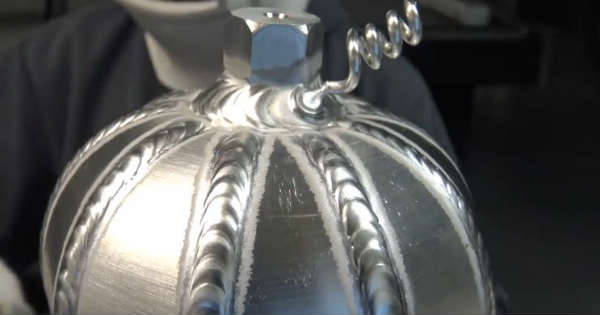 The talent that some people have to create and to come up with awesome DIY inventions is awesome and we love checking out their ingenuities. Yes indeed, some of the things that they make look so extraordinary, that we simply could not have imagined that they exist. Hereby, if you are willing to take a look at another one of those inventions, we have just the right thing for you. Namely, this talented guy managed to make this amazing aluminum fabrication completely out of common tool that you have around your home.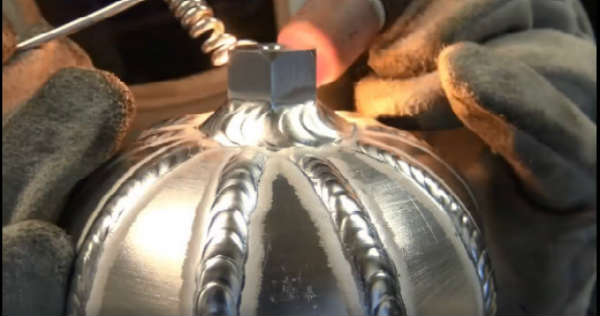 He takes us through all of the steps that you need to follow if you want to make it on your own. The most important thing that you are going to need is a big aluminum pipe. The pipe is then marked and along at a straight line.
Further on, this is where the fun part begins. Namely, you need to make many cuts at an angle this time in order to get small pieces. Once you put those small pieces together, you are going to get a sphere-like shape. You are going to fix those pieces in place by welding each other to the one next to it.
This is going to form the basic shape of your aluminum fabrication torch. All you are going to need to do now has to with your imagination. Namely, the final phase is simply making your aluminum torch to look the way you want it to look. What an awesome idea!