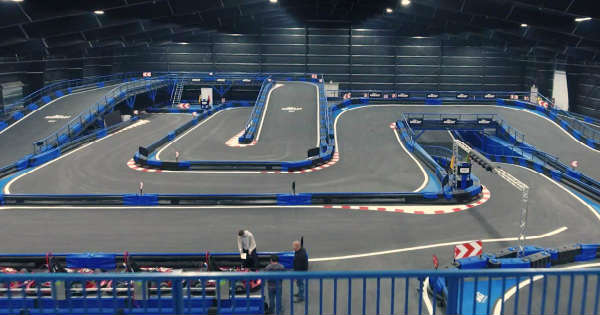 Karting is fun, but karting at the largest indoor Go Kart track is a very special experience indeed. The track is called NasKart and is located in Montville, CT (around 2.5 hours from NYC). The track was opened in December, 2016. The track features a multi-level karting layout and it also offers electric zero- emission go-karts with a top speed of 45 mph. That's enough for both adults and children with the need for speed to enjoy and get some healthy
adrenaline rush. It features two tracks for all skill levels and ages, so everyone can enjoy.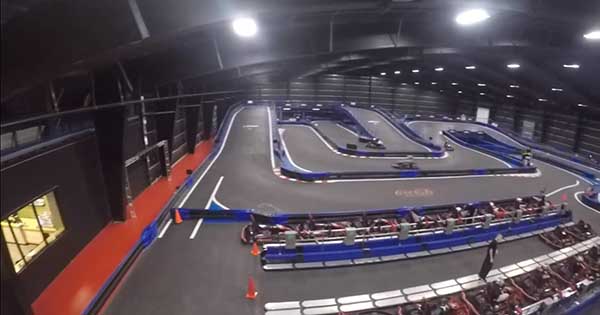 The track also has a café featuring quick eats for both adults and kids. It also has a full bar serving alcohol but alcohol is not served before a race. If this was not exciting enough, there is also a big trampoline park located in the facility and it's complete with basketball and dodgeball nets and it also has a foam pit.
This largest indoor Go Kart track in the world is perfect for the winter months because we all know that finding a suitable indoor go kart place is no easy feat. Each race lasts 7 minutes and it's packed of falls and rises, turns and twists delivering different styles of racing.
The first track is called the Coca-Cola track and it features straight paths. The second track on the other hand does not have a name however it is packed of sharp turns delivering challenging drives. The facility has a capacity to handle around 200 visitors per hour.
At last, check out this 500 HP Go kart!