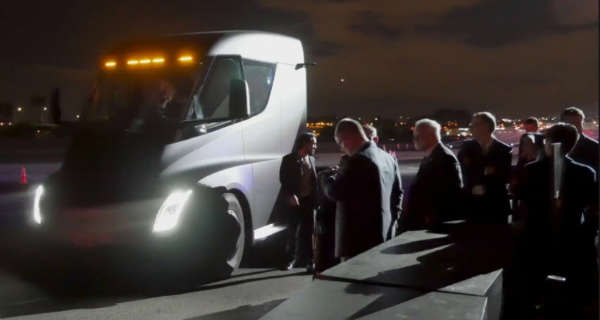 Certain cars have been designed and developed to mere perfection these days, and we all hope that this trend will just continue to improve in the future. We are currently witnessing the production of extremely rare and cool car models, but it is not just cars that are undergoing this process. Yes, Tesla has been the one company which invests the most in the production of some of the best trucks of today, and this video which shows the acceleration of the new Tesla semi surely does prove us why we say so.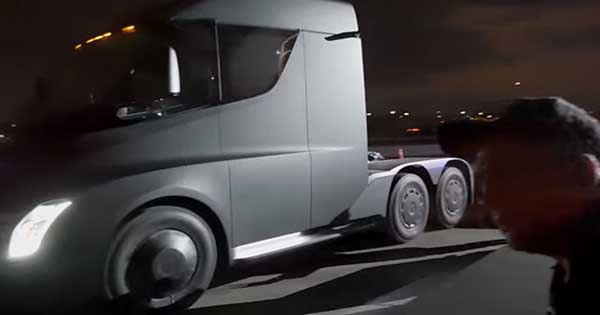 The year of 2017 has been a great one for the company; hence they have just released some exceptional vehicles models. We were all impressed and absolutely shocked when Elon Musk announced and unveiled his brand new beasts on the stage, but what is even better than this is watching them in action.
Just minutes after the show, people gathered up in the back stage and on the parking lot where we witnessed what the true power of the Tesla semi really is.
It is unlike any other such vehicle that we have seen so far, and based on the look of it, we are sure that the future of the semi-trucks is Tesla.
They are just going to continue to get improved in the near future and if we take in consideration that they are probably the only such company which makes them, they have a bright future in front of them. It is a pure pleasure to watch it in action!