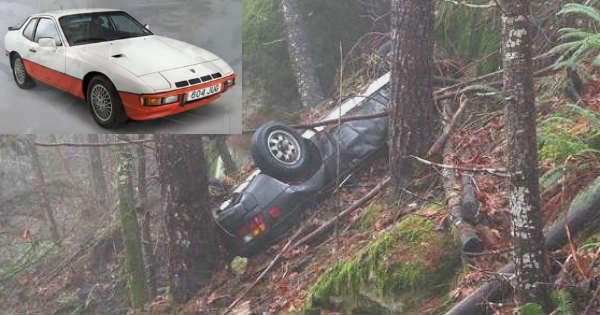 There are some amazing and utterly unbelievable stories that we have been through over the course of the past couple f years, and taking a look at a new one is always exciting and amusing. We feel the urge and the need to find out something more about it i.e. all of the details. Even though certain stolen cars might never be found, the story of this stolen Porsche is utterly amazing. Namely, the owner was absolutely shocked when he found out that 26 years later his car was finally found in the most shocking location!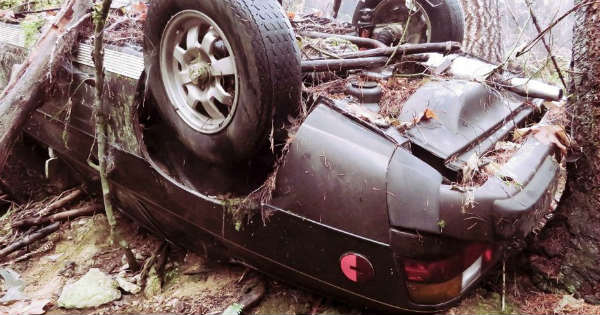 Namely, this gorgeous Porsche 924 was stolen from a cinema parking lot back in 1991. The owner was absolute devastated by it and as years went by, he lost hope and though that his car will never be found again.
Yes indeed, this stolen Porsche had no trace and was nowhere to be found, until now. 26 years later, at a cliff in Oregon wilderness, this car was found absolute wrecked and in horrible condition.
It seemed and it was absolutely obvious that it was involved in an accident where the person who stole it ran away. There is no precise information about when or how this happened, but it something very serious and the driver must have had certain injuries.
The stolen Porsche was found by some boys who immediately called the police and informed it about the wrecked vehicle. Little did they know that they were part of the amazing story of this gorgeous car!