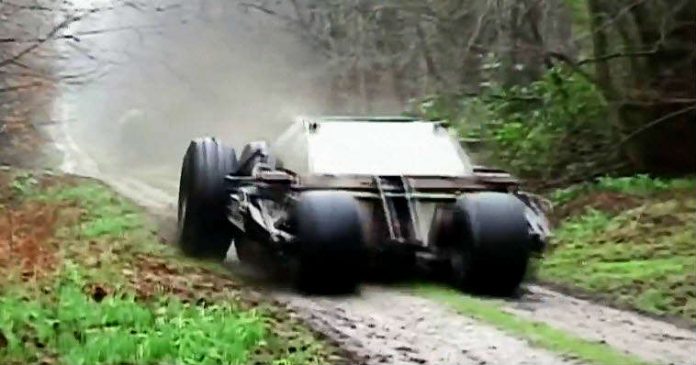 Everyone knows Batman's two favorite means of transportation – the Batmobile or The Tumbler and the Batpod bike. Director Christopher Nolan managed to bring something new and interesting in Batman's vehicles. In this video, you are about to see a glimpse of some behind the scenes action regarding the Batmobile and the Batpod bike. When it comes to the Batmobile or The Tumbler, Christopher Nolan wanted to avoid CGI as much as he could. That said, the original concept was done by combining together parts from different plastic toy kits in order to build 1:12 scale concepts.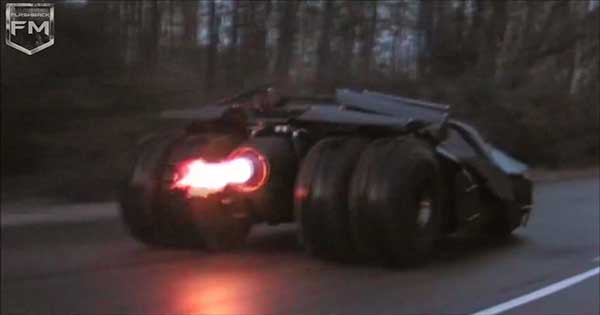 This resulted in a Lamborghini-meets- Hummer design. From there, a massive chunk of Styrofoam was carved by hand to create a full-scale concept model that was then used to make wooden molds for 56 body panels. Afterwards, they were ready to create the real deal.
However, the 9'44'-wide Batmobile is actually not that heavy as you might expect weighing around 5.000 pounds. That's because the car is driving around in a tube-frame chassis and carbon fiber body. No need to use race car technology on a movie prop.
However, the car is pretty fast being able to reach over 100mph top speed and launch from zero to 60 in 5 seconds. Of course, the Tumbler had to endure 30 feet high jumps without being damaged. That said, besides being fast, the car also had to be pretty strong.
In this behind the scene video, you'll also see the Batpod bike. When it was first introduced in The Dark Knight back in 2008, everyone was in awe with Batman's Batpod. It's an outrageous and nearly undrivable motorbike with a very bad attitude.
However, check out this Lamborghini Batmobile!