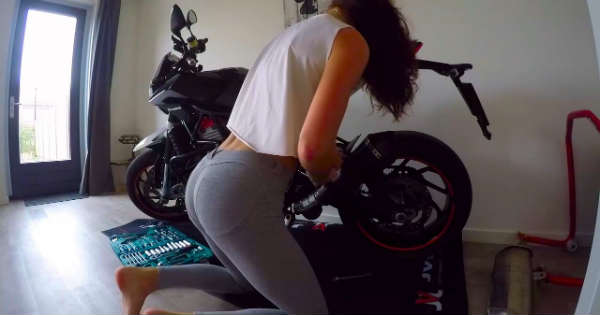 There are many things that you can do your car or bike to either make it more powerful or make it look better. People have previously demonstrated the ways which you can make that modification reality, but there are just a few females who are much into it. Hereby, this video surely is one of just the few that are going to absolutely amaze us. Namely, this young girl changed the factory exhaust on her Husqvarna Nuda 900 with a Remus HyperCone Slip-On. Yes, she purchased it just for the fraction of the price because it was damaged.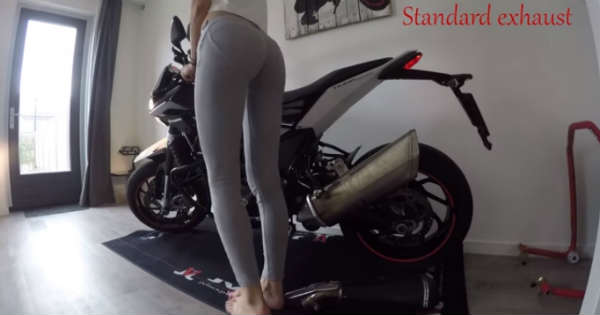 However, she decided to take things in her own hands and repair the awesome exhaust. It took just a little of time to remove the stickers, fill in the small hole at the end and in just under an hour, the Remus HyperCone Slip-On was ready to be installed.
First, she carefully removed the old one and in just couple of minutes managed to install the new one on her Husqvarna Nuda 900. The difference in the sound before and after was absolutely massive, which was the exact reason why she decided to upgrade her bike.
She seems like a girl who knows what is she doing and we all give credits to her for her amazing changes that she had done to her bike.
Even though we do not see her driving after the exhaust had been installed, we must admit that we are happy with the sound it produces!
Finally, check out this exhaust flame thrower!