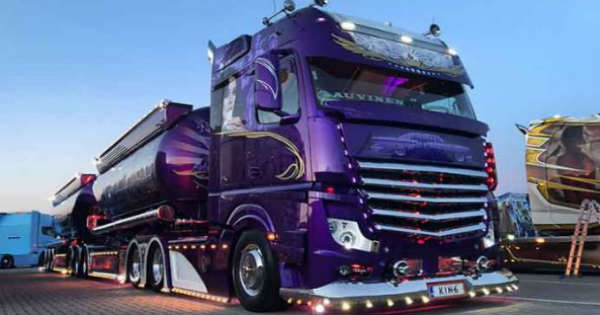 Anyone who spends a lot of time behind the wheel of their truck or car will often be grateful for some thoughtful gift that improves their experience of life on the road. Here is a look at some items that are likely to be well received and will quickly become must-have items that you won't want to leave home without.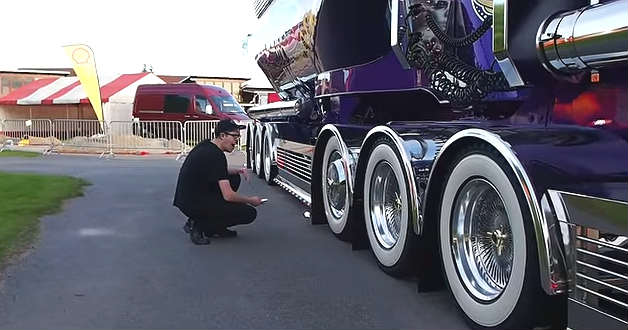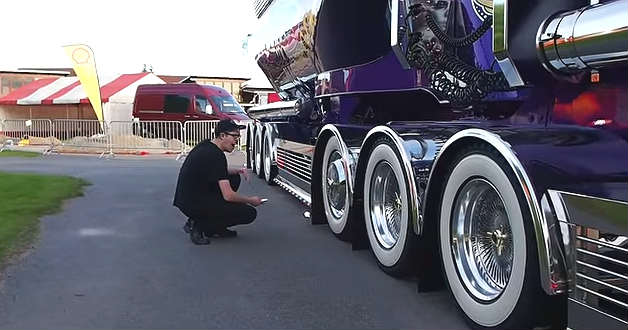 A gift that keeps your truck in top shape
Truck drivers are understandably protective toward the vehicle that is their pride and joy and also their source of income, in many cases.
A top priority for these drivers is to keep the vehicle in pristine condition with the paintwork gleaming and the cabin looking neat and tidy.
With a spray on bedliner you can cover a lot of bases with one product.
The UV protection is one of the key advantages of using this product, but other positives include protection against corrosion and the prospect of lower bodywork maintenance costs when you use a bed liner to reduce the prospect of chipped paintwork and dents to the metal.
If you want to protect your truck from the elements and normal wear and tear a spray on bed liner could be the answer.
A great way to keep any truck driver happy
If you are a professional driver you are going to be spending a lot of time on the road and taking plenty of regular breaks too.
When you stop and want to get some refreshments and relax for a while, it would be nice to be able to reach for a nice cold drink or food that has been kept perfectly chilled, which is why a portable refrigerator would make a great gift.
It is important to stay hydrated in order to stay focused on the road ahead and the prospect of being able to reach inside your fridge for a chilled bottle of water is an attractive one.
A way to keep awake in the early hours of the morning
All responsible truck drivers take the subject of fatigue seriously and there is always a danger that even with regular breaks, tiredness could take over, and that raises the prospect of falling asleep at the wheel.
That is not a scenario you want to contemplate and a good way to avoid that prospect would be to buy an anti-sleep alarm.
Wear the device on your wrist like a watch and it will monitor your electrodermal activity on a regular basis.
If it notices that your concentration and activity levels have dropped it will alert you, reducing the risk of falling asleep.
A very useful cabin companion for nights away on the road
If you are travelling long distances in your truck that means you will be stopping at various times throughout the journey to get some rest and maybe some sleep before you start again.
If that's the case you don't want to be tossing and turning in an attempt to get comfortable when you get your head down.
A good way of resolving that issue is to buy a decent airbed that is specifically designed for trucks.
One product that fits that bill is the Airbedzpro, for example, and it could be money well spent if you get a restful sleep and wake up feeling refreshed and ready for the step of your journey.
Record every second of your journey
Spending hours on the road every day can heighten the risk of being involved in an accident, no matter how careful you drive or how vigilant you are with regard to road conditions.
The fact of the matter is that accidents can and do happen every day on our highways and if there is no one else around to witness the incident it could prove troublesome resolving the insurance.
A good dash cam resolves that problem and when you have a video recording of your journey it can help resolve any insurance disputes and collaborates your version of events.
Look for certain features on your dash cam, such as recording video in HD for clarity, and search out one with an automatic accident detector which then locks the footage from being overwritten.
A dash cam is a practical gift, for sure, but it could be the best thing that any driver gets if it helps provide vital evidence in the event of a collision. Check out AutoGeeky for choosing the best dash cam for truckers.
Knowing what's behind you
Another useful bit of tech that most professional drivers would love, especially truck drivers with limited rear view capabilities, is a backup camera.
These backup cameras are not that expensive but they pay their way when you get a clear view of what is behind your vehicle displayed on a screen.
The high-definition picture and built-in grid lines could prove invaluable and this extra bit of kit would be an excellent addition to your security features.
Now you don't have to suffer substandard coffee
The perfect cup of Joe is always welcomed with open arms by truck drivers everywhere and you might think that the only way to get a professional brew is to pull over at a coffee shop and let the barista go to work on your drink order.
The good news for drivers is that there is now an option to get perfectly brewed coffee in your cabin.
The Handpresso Auto Hybrid espresso maker would be a great gift for drivers who are coffee lovers and if you are wondering how it is going to fit safely in your cabin, the answer is that it is compact enough to sit in your cup holder.
Using power from your electrical port, it uses pods like the ones you might use in your home, or you can use fresh-ground coffee too, to get a fresh cup delivered in a matter of minutes.
If you give any of these gifts to the truck driver in your life, or you are a driver and want to treat yourself to an upgrade, it could help improve your driving experience.