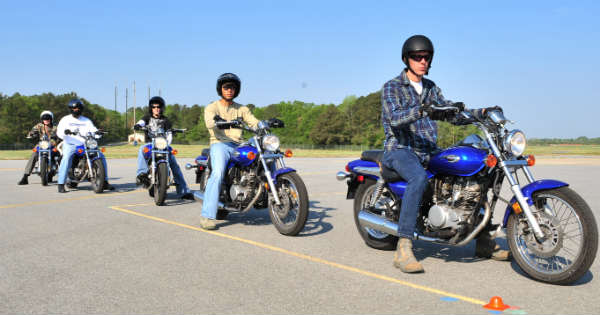 Were you or a loved one recently in a motorcycle accident? Most of these crashes result in fatalities. In fact, a motorcyclist is about 27 times more likely to die in a crash than the passenger of a car. If you lost a loved one or were injured in a motorcycle accident today, what would you do? Your injuries could put you out of work. How would you cover your medical expenses?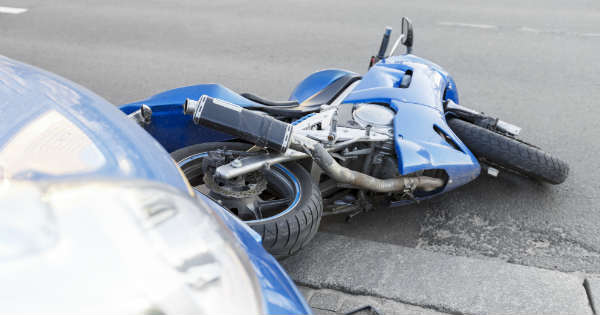 With a plan, you can build a case for yourself. Then, you can work with a motorcycle accident attorney to get the compensation you deserve. With their help, you can focus on recovering while your lawyer takes care of the rest.
It's important to follow the right steps after a crash, though. Otherwise, you'll fail to gather the evidence you need to build your case.
Get started with these seven tips today!
1. Prioritize Safety
It's normal to feel a little frazzled immediately after a motorcycle crash. Try to take a deep breath and remain calm. Otherwise, you could end up getting injured further.
Immediately following the crash, try to move to a safe space.
Are you too injured to move? Stay where you are and call to help. Moving could cause additional damage to your spine.
You'll need to wait for medical professionals to assess the situation first.
Make sure to assess your surroundings before you move. Look around for other dangers, like a cliff or crumbling building. Avoid any risks that could cause additional damages.
Keep an eye on other vehicles involved in the crash, too. Are any vehicles leaking gasoline? Do you think one might catch on fire?
Try to keep a safe distance from any other vehicles.
Once you've moved to a safe space, take a look around. Where are the other drivers? Is everyone okay?
If anyone needs medical attention, call for help right away. Otherwise, take this time to assess your own injuries. Adrenaline could mask the extent of your pain.
2. Call the Police
Once you're safe, make sure to contact the police to report the motorcycle accident. In some states, you're legally obligated to report a crash.
While you wait, make sure to remain on site. Otherwise, you could get charged with a hit and run.
Make sure to minimize small talk while you wait for the police to arrive. Try to remain calm as well. You don't want to assign or accept blame for anything.
That includes apologizing, whether or not the crash was your fault.
Anything you say could impact your lawsuit. Even if the accident was the other driver's fault, apologizing could make it sound like you're accepting partial blame.
Otherwise, make sure to avoid a hostile situation. Remember to take a breath and keep calm.
When the police arrive, make sure they fill out an official police report. This report will help your insurance company and motorcycle accident lawyer.
Focus on the facts and keep your statement brief. Remember not to admit fault. Instead, relay details that are only necessary for their report.
Afterward, make sure to ask for a copy.
3. Assess the Situation
You can use your time waiting for the police to arrive to further assess the situation.
Most motorcyclists don't walk away from a crash without injuries. Consider taking photos of your injuries while they're still fresh. While you have your phone out, take photos of your surroundings, too.
Where are you? Take photos of any street signs or buildings you can see.
How many vehicles were involved in the accident? Take photos of each vehicle and any property damage.
These photos can help build your case. You'll also need these photos for your insurance agent.
Use the time you spend waiting for the police to write down your side of the story. It's normal to forget certain details as time goes by. Writing everything down while it's fresh will keep you from forgetting everything.
4. Speak With the Driver
You likely will need to speak with the other driver before leaving the scene of the crash.
First, make sure to get their contact information, including their:
Name
Phone number
Address
Insurance information
Vehicle information
Driver's license information
Take a look around. Did someone witness the motorcycle accident? If there's a witness, make sure to speak with them before they leave.
Your motorcycle accident attorney can use witness statements to further build your case.
5. Contact Your Insurance Company
If you were in a motorcycle accident today, who would you call first? Make sure your insurance agent is one of the people at the top of the list.
Some insurance companies require you to contact tem while you're at the scene of a crash.
Some companies also have an app they want you to use to file your insurance claim.
Make sure to follow their instructions. Let them know you were in a motorcycle crash. If you sustained injuries, let them know as well.
Once you file your claim, you can't reopen it. Make sure to cover every detail when you speak with your insurance agent.
6. Get Checked Out
Remember, you might not recognize the severity of your injuries until the adrenaline wears off. About 20 to 50 million people sustain injuries after a crash. Your injuries could impact your quality of life.
Don't hesitate to visit a doctor. Only a medical professional can truly assess your injuries.
They'll let you know if you need rehabilitation, medication, surgery, or a specific course of treatment.
Your doctor's report will affect your insurance claim and lawsuit.
Make sure to stick to the doctor's course of treatment. Keep a record of all treatments, doctors you visit, medications, and expenses. These costs will affect your case.
7. Consult an Attorney
If you were in a crash, the next step is to contact a qualified motorcycle crash lawyer.
Make sure to contact a motorcycle accident attorney right away. Look for someone with specific experience with motorcycle crashes. They'll know how to build a case on your behalf.
Was it a fatal motorcycle accident? Look for someone with experience in wrongful death cases, too.
Your lawyer will help build a lawsuit to ensure you receive the compensation you deserve.
The Road Ahead: 7 Steps You Shouldn't Speed Through After a Motorcycle Accident
It's normal to feel frazzled after a motorcycle accident. By following these seven steps, you can build a case alongside your motorcycle accident attorney. With their help, you can receive compensation to cover your losses.
Looking for more helpful guides and tips? We can help.
Explore our latest guides today!