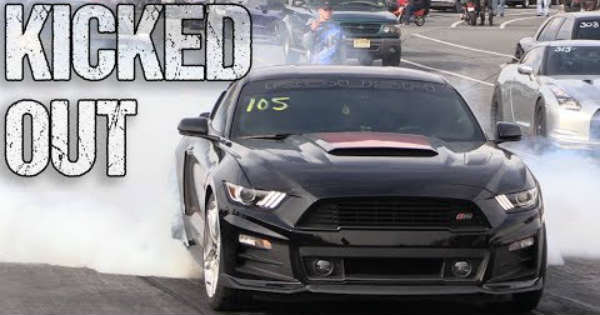 All of us would want to own an extremely fast super car, but unfortunately, we cannot all afford it. The only thing that is left to do is to take a look at some videos and attend some car events to at least see them in action. Hereby, if you are willing to take a look at this Roush Stage 3 Mustang that got kicked out from the drag track for going way to fast, you are at the right place. Yes, no matter how crazy and unbelievable this might sound, but this driver was actually kicked out exactly due to that reason.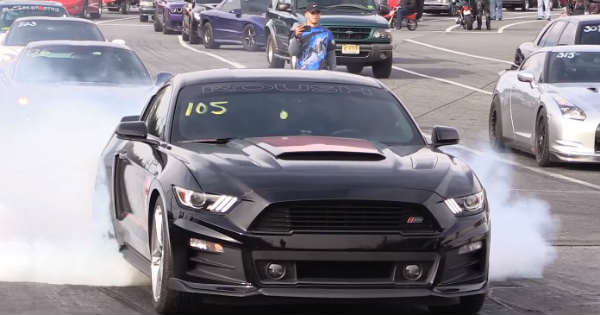 However, one thing is for sure. His Roush Stage 3 Mustang indeed looks stunning and is extremely powerful. At the start of the video we get the chance to see the car as it warms its tires up and gets ready for the real deal. Once both of the cars are set for the race, they are off to a furious start.
However, the car that was against him was nowhere near close to him. The Roush Stage 3 Mustang managed to finish the race in just 9.96 seconds with a top speed of 135mp/h. Even though this was not the best time that the driver had, it was still enough to get him kicked out from the event.
After the race we get the chance to see an interview with the driver who says couple of things about his car. What do you think, should have he been kicked out?
At last, check out the fastest cars in the World right now.