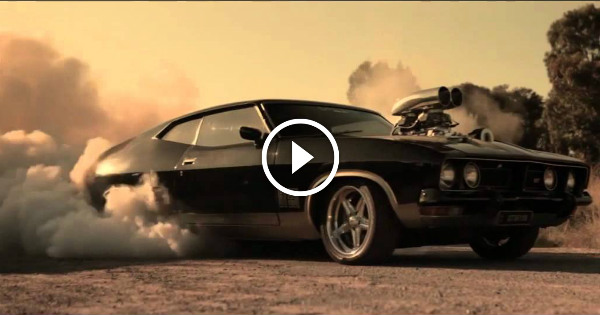 What's the first thing that comes to your mind when you hear Moby's timeless classic "Flower?" Of course, it is firmly connected with the movie "Gone In 60 Seconds". However, from now on, this video will be your first association related to the song. You want to know why? Find that out in this magnificent short film below!!! We bet you are going to watch it over and over again!
This video has a name that tells everything with one word: BURNOUT! It has got everything that need to make your jaw drop! A magnificent car, a mesmerizing braless brunette, and non-stop tire burning! What more to ask for?! Come on people, turn up the volume! This FORD XB COUPE has to be heard! Watch it making donuts in the smoke! Here comes the fun part. After the smoke is gone, the girl comes out of the car and then checks the machine under the hood. You have to watch the video till the end in order to see her. It would've been flawless if the girl really did the burnout, but hey, who cares. Meanwhile, give some credit for the people that made this happen!
At last, if you want to see one loyal Mopar girl being driven in a brutal HEMI Powered 850rwhp '68 Dodge Charger, follow this link.
---
---