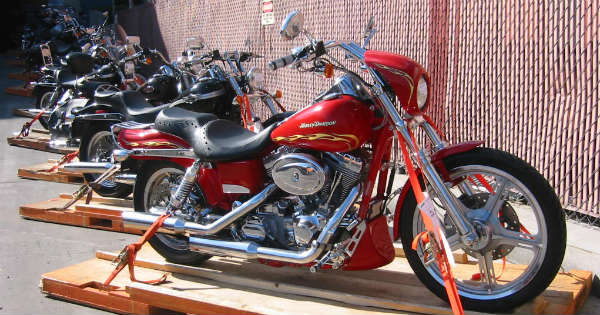 Are you getting ready to move to a new home? Are you also one of the more than eight million Americans who own a motorcycle? If you answered "yes" to both of these questions, you've probably spent a lot of time wondering how you're going to get your motorcycle to your new location. For those who aren't interested in driving their motorcycle a long distance, there are a few different transportation options that are worth considering. Read on to learn how to transport a motorcycle in the easiest and most stress-free way possible.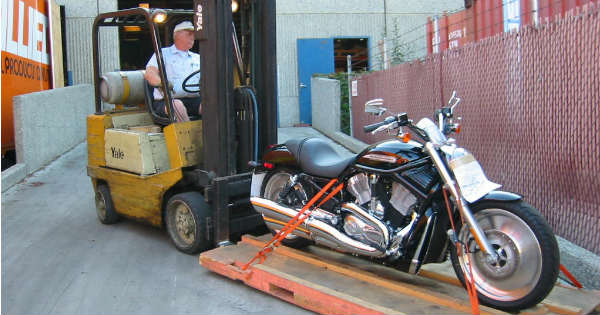 Common Motorcycle Transportation Issues
When you ship your motorcycle to a new destination, there are a lot of problems that can occur. The following are some of the most common issues motorcycle owners experience:
Delayed Delivery
When you put your motorcycle in someone else's hands, there's always a possibility that something will come up that will delay their ability to deliver your bike on time.
If a bike is a day or two late, that's usually not a huge deal. What happens if it's delayed by several weeks, though?
Damage
If your motorcycle is transported by someone who doesn't have a lot of experience or is careless when it comes to the loading process, there's a good chance that it may be returned to you with some scratches, dents, or dings. This is bad news for any bike owner.
Lost Signal
Many larger shipping companies give you a tracking number so you can make sure your bike arrives at your new destination on time.
In theory, this is a great thing. Sometimes, though, the signal gets lost.
As a result, you may end up doing a lot of calling and worrying trying to figure out where your bike is.
Mix-ups
There's also the possibility that your motorcycle could end up in a totally different place than where it was supposed to be delivered. Delivery mix-ups happen all the time, and they can take quite a while to sort out.
How to Transport a Motorcycle
The purpose of reviewing common motorcycle shipping problems was not to scare you away from having your motorcycle shipped. It's just to show you what could go wrong and give you some insight into what you should avoid.
The following are some tips that will help you get your motorcycle to your new destination intact and on time:
Know Your Shipping Options
The first thing to consider when getting ready to transport your bike is the different options available to you. There are a few different ways you can go about shipping your bike.
If you're only traveling a short distance, or if you're working with a very limited budget, you may want to consider the DIY route. This involves loading your bike into a truck or trailer and driving it yourself (or having someone you know drive it) to your new home.
You can also hire a professional moving company to help you. This is often the better option if you're traveling a long distance or if you want a moving expert to help you keep your bike safe and secure.
If you decide to go the professional route, you can choose between an open carrier and an enclosed carrier.
Open carriers will expose your bike to the elements, but they're less expensive. Enclosed carriers provide an added layer of protection, but you also have to pay more for that protection.
Get Several Quotes
If you decide that you want to hire a professional shipping company, be sure to get quotes from several different businesses.
This will help you get an idea of how much it will cost to ship your bike. You can also learn about the different methods these companies use to keep your bike safe.
Remember, there's more to consider than price alone. Sometimes, it's worth it to pay a little more to ensure your bike reaches its destination in the same condition it was in when you shipped it.
Don't forget to look at reviews for different moving companies as well. This will help you see what other people's experiences were and avoid a company that has a subpar reputation.
Prepare Your Bike
Take some time to prepare your bike for the journey. Clean it well and make sure it's working properly before you ship it off.
You may want to take pictures of it, too. That way, if something does get damaged along the way, you'll have proof that the damage occurred during the transportation process.
Load and Secure Your Bike Properly
Use caution when loading and securing your bike in the truck or trailer, too.
This includes putting the kickstand up and using ratchet straps to help secure it to the floor and/or walls.
You should use a soft loop strap as well for added support and protection. Place a rag or cloth between the bike and the strap if you're worried about body damage.
Protect the Truck
If you're going to transport your bike yourself (or have someone you know do it), it's also important to protect the truck or trailer from any damage that the bike could cause.
For example, you may need to protect the interior of the trailer or inspect the truck's bed liners to make sure they're in good condition. This will help you avoid scratches, dents, and other forms of wear and tear.
You can learn more here about choosing and evaluating truck bed liners.
Transport Your Motorcycle Today
The idea of figuring out how to transport a motorcycle might seem intimidating at first. You might have even been considering riding to your new destination to avoid the headache of transportation altogether.
Hopefully, though, you can now see that it's not as difficult as you may have thought at first.
If you keep these tips in mind, you'll be able to get your motorcycle to your new home without worrying about it getting damaged along the way.
Do you need more advice on keeping your motorcycle in good shape during the journey? If so, check out this australian online shop for motorcycle tyres