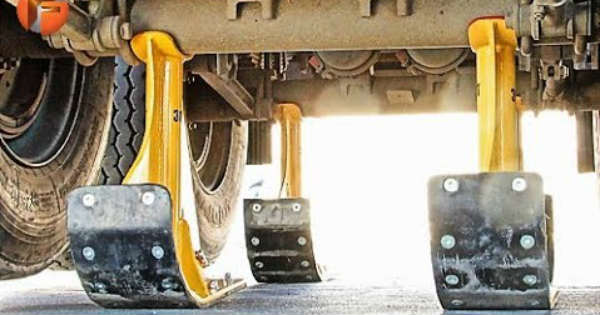 If you are a car owner, at some point, you'll need to jack your car up. Now, you probably have the common car jack known as scissor jack. However, what you probably didn't know is that there are many other cool ways to jack up your car. In this one, we have this compilation showcasing 8 unique ways to jack up cars. You've probably never heard about some of these car jacks.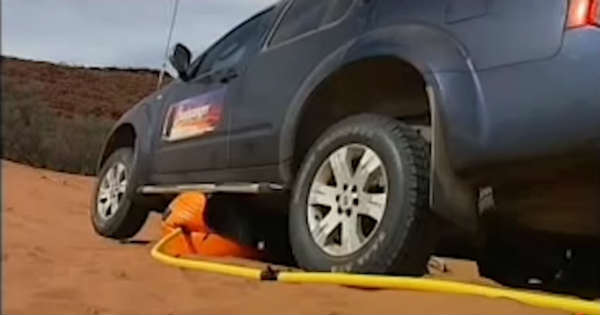 The first cool way to jack up cars is by using the Exhaust X-Jack. This is actually an inflatable car jack that will come very handy in various emergencies. This jack comes from the Australian company – Bushranger. Next on the list is the quick jack. The quick jack is definitely one of the easiest ways to jack up cars.
Up next, comes the Cattini Lifting Bags. This car jack is actually high-pressure lifting bags. Up next you'll see something more high-tech in the Ami Pneumatic Lift Jacks. This invention comes from an Ohio based company – Arnold Machines. Up next comes the Rennstand. This is a n innovative tool which adds safety and precision when you jack up cars.
For the second part of the compilation, meet the Air Hydraulic Jacks. This is a very practical and easy to use car jack. It's most ideal for tire technicians and workshops. Up next, you'll see another mind-blowing innovation from the same company that invented the Air Hydraulic Jacks.
We are talking about the Bladder Jack which features a highly resistant diaphragm. Last but not least, comes the Trestle Jacks.
Finally, here are the best car jacks you can find!