SUV is the abbreviated form of Sports Utility Vehicle. An SUV is a strong vehicle that is capable of driving on the rugged surface. The sport utility vehicle is a division of cars that are associated with the components of road-going traveler cars with the elements of off-road vehicles like four-wheel drive. It is the name of a particular type of car body portion or classification of the body design language of the car. Parts of their setup are designed in such a way that it is safe for both drivers and travelers. People can distinguish it from other vehicles because it has off-road features.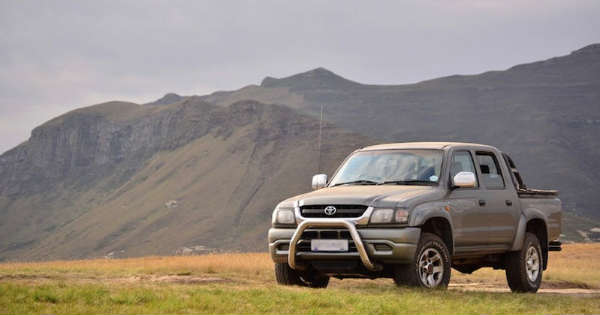 History of 4runner SUV:
According to the size, different types of SUVs are available in the market. Earlier, the authentic 4runner was a compact sport utility vehicle, later Japanese manufacturer Toyota produced a mid-size SUV and sold it all over the world from 1984. It has gone through various modifications.
However, one must maintain and take care of their SUVs for the proper functioning of the vehicle. In this regard, All American 4×4 & Auto Repair gives the best repairing kit for 4runner SUVs. Now, let's have a look at how this Toyota 4runner SUV evolved:
1st Generation
In Japan, Toyota is also known as Toyota Hilux Surf. The first generation 4runner Toyota was announced in 1984. It consisted of 2 doors, which was a 4WD SUV, featured with a solid front axle. It also had an inline 4-cylinder 2.4L engine. The length of this car was about 174.6 inches.
2nd Generation
In the second generation model, Toyota includes four doors and turns the SUV into the full metal shell. It was introduced in the year 1989. It is a compact type of SUV. In this generation, the interior was designed attractively. It included an 8-speaker CD audio system, anti-lock brakes, and a sunroof. It had a length of 176 inches.
3rd Generation
By redesigning the chassis and the body of the car, Toyota constructed it newly. The familiarization was done in 1995. It was the mid-size SUV. It consisted of a 4-cylinder engine, which enhanced the displacement to 2.7L and the V6 to 3.4L. The moderated car design joined with Toyota's expanding reputation, which helped in a profit of over 30% in the sales of 4runner. The length of this car was 178.7 inches.
4th Generation
The fourth-generation model was comparatively larger than the third-generation model. The modification was started in the year 2002. It was a mid-size SUV. The new features were added such as telescoping steering wheel, power driver's lumbar support, remote keyless entry, power rear tailgate window, and single-zone automatic climate control. The length of it was 189 inches.
5th Generation
Till now, this is the largest model of the Toyota 4runner. It is featured with the new 4.0L V6 engine with dual VVTi, which is suitable for 270 hp and 278 Ib-ft of torque, horsepower, and fuel economy. It consists of 5 doors, and its length is 189.9 inches.
Repairing System of 4runner SUV:
Suppose your car got damaged and you need to replace some of its parts. Mainly brake, steering, wheel alignment, tires, the spark plug is needed to repair or replace. And the engine oil must be changed within a particular time gap. Whenever you push the brakes, the brake pads become loose. So, to avoid damage, it's better to replace the pad. By the alignment process, four wheels can be dragged in the same direction. Battery maintenance is also important for this car.
Final words:
From the above passage, a conclusion can be derived that Toyota is environmentally friendly, and compared to other cars, it is fuel-efficient. The Sport Utility Vehicle started its life as a military vehicle. After step by step modification, it got an amazing infrastructure. It is now more affordable and economical. Finally, it may be concluded that in our modern life, the role of Toyota is inevitable.