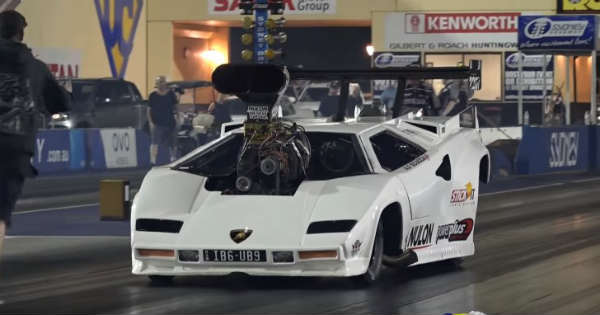 When it comes to the world of racing or making some unbelievable cars, none of us knows what to expect hence new ideas are emerging each day. However, not everyone is capable of making ridiculously fast cars, cars that the world has seen just a few. Hereby, if you are willing to take a look at what could easily be the fastest Lamborghini ever, take a close look at this video. Namely, we are all aware that this white Lamborghini has been modified to the extreme; however, it is still a Lamborghini no matter what.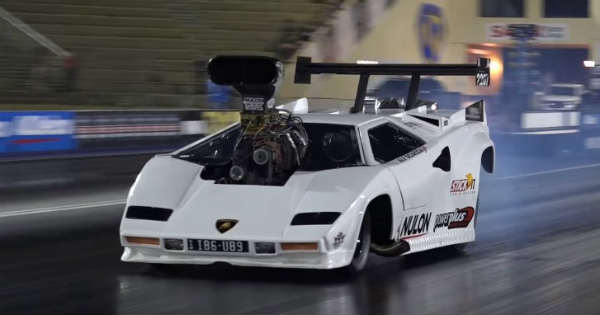 Yes, seeing that turbo chassis drag machine with the utterly massive blower popping out from the hood is an unbelievable sight whatsoever. But, this car has been around for couple of decades so far and has changed couple of owners.
Enough talking, it is finally time to see this monster in action. It goes head to head on the drag track against a powerful Dodge Coupe that indeed does look amazing.
However, 7.05 seconds run along with a whooping speed of just under 200mp/h was more than enough to get the win, thus maintain its pride. But do not be fooled by the run, hence the fastest Lamborghini is capable of something way more, something that no other Lamborghini has been able to do.
What do you think, would you want to see some more from this amazing car and would you really consider it as the fastest such car ever built?
Hungry for more drag races? Check out this triple turbo Dodge Ram vs Camaro ZL1!