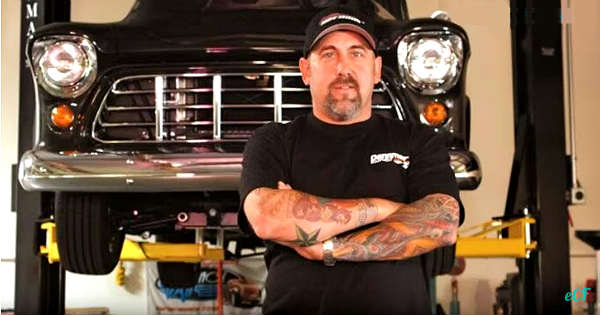 Born in 1960 American Hot Rod's Duane Mayer is a born gearhead. Even since he was a child he's hobby was car restorations. However, in high school his hobby changed into passion when he was 16 years-old and was the owner of a '67 Chevelle Malibu. He met Boyd Coddington during a car show in California. Boyd Coddington at the time was a highly reputed car builder.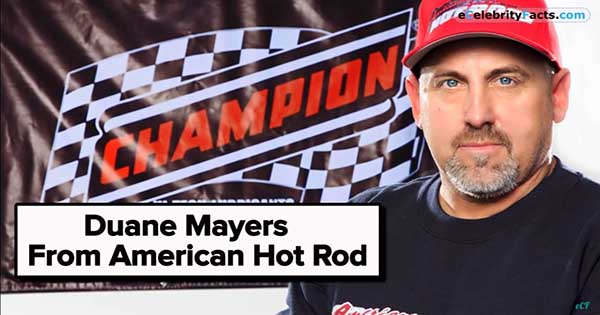 The meeting between Duane Maye and Boyd Coddington might've been fate. Soon after, Mayer earned a hefty commissioned build from Coddington. After completing his work with Coddington, Mayer relocated to southern Cali in order to put his knowledge to the test.
Back in 1987, Duane Mayer first started building different hot rods. However, his greatest breakthrough is definitely the famous show American Hot Rods where Mayer showcased his great car restoration skills. Boyd Coddington and Duane had five very successful seasons that were aired between 2004 and 2008.
Duane's built many notable cars on American Hot Rods and some of them that stand out are the Alumatub, CadZZilla, 1963 Chevy Corvette Stingray, a 42 Woodie and a 1961 Imapala Bubbletop. Mayer managed to increase his wealth garnering a massive net worth in millions of dollars after starring in the show for 5 years.
Mayer was spotted in public at the SEMA event. Just recently, Duane founded a new business that goes by the name of American Hot Rods Incorporated together with Bernt one of the starts of American Hot Rods. However, he's still has a big passion for car restoration as he's constantly seen posting images of various cars via his Twitter account.
Finally, read more about the show, here!