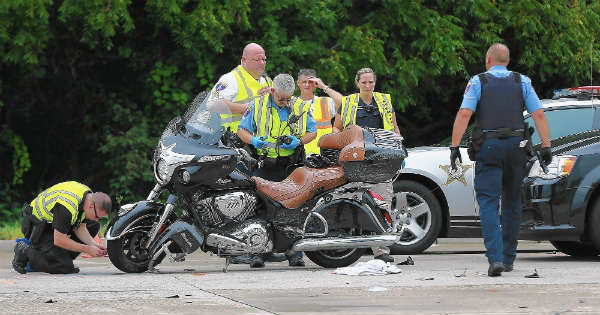 Motorcycle accidents can happen due to the weather, road conditions, the other driver's fault, or your own negligence. Even if you're a superb motorcycle driver, you may still figure in an accident at some point in your life. When something unfortunate happens, you should know how to react and what to do. These are the most important factors you should consider: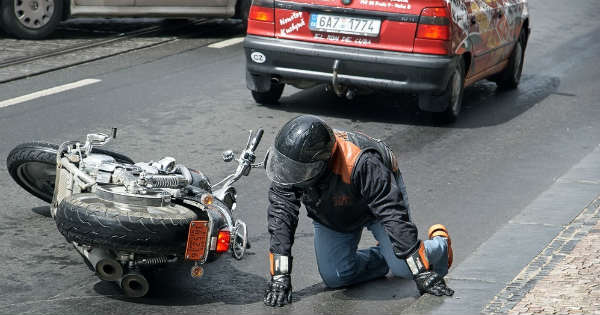 Driver's License
You need to secure a driver's license before you can freely drive your motorcycle, and you need to carry it with you at all times. It serves not just as your personal ID, but, most importantly, as a means for you to be easily identified during a motorcycle accident.
The medical responders or authorities can use the information on your driver's license for admission purposes. Also, your driver's license is essential in weighing your penalties during a motorcycle accident.
If you're not at fault but you don't have a driver's license, authorities can still charge you with driving without a license. In this case, you may get a conviction as it's easy to prove you don't own a license. As a result, you'll pay a fine or, worse, go to jail. That's why you must secure a special motorcycle license before driving around with your vehicle. Or, if you already have one, always make sure that you have it in your wallet when driving so you can avoid potential penalties.
Who To Call
Whether or not you're liable, you need to call any of these authorities:
Lawyer – You should never forget to call your motorcycle attorney. If your lawyer accompanies you at the scene, they can do anything that's necessary on your behalf, especially in dealing with insurance claims. Your lawyer can stop you from incriminating yourself during a police investigation. Moreover, your motorcycle lawyer will be the one to collect important pieces of evidence, such as photos, police reports, and other pertinent documents to make your case substantial.
911 – They can look for people to respond to the scene just by informing them of the situation and your location. This is because they have access to information of people who could possibly help you, a critical detail you might forget during an accident.
Ambulance – If someone is seriously injured or is in the brink of dying, calling an ambulance should be your priority. Time is essential in critical moments; you can save a life by calling the ambulance as soon as you can.
Police – If you know you're not at fault and the perpetrator is on the run, calling the police can help catch the culprit of the accident. They can immediately alert their troops to conduct roadblocks or manhunt before the driver at fault can run further.
Insurance Claims
After a motorcycle accident, you'll have to file for insurance claims, but doing so is not that easy. Aside from the paperwork that you need to process while you're recovering from the accident, you may even face insurance claims rejection. That means not getting a penny to cover your medical and other related expenses.
One of the reasons why you may get rejected is your contract. You may have signed an agreement without reading the most crucial details, such as the policy clauses of your insurance company. So, before signing one, you must first understand every aspect of the contract.
With the help of your lawyer, however, you wouldn't have to worry about insurance claims. Since they're well-knowledgeable regarding insurance policies and claims, they'll use the best strategies to work things out with your insurance company.
Evidence Matters
If your attorney is around, collecting pieces of evidence to win your case is not a problem. As mentioned, your lawyer can collect essential proof on your behalf.
But, while you're waiting for your lawyer to come, then it's best to gather evidence to support the facts of the accident. Also, collecting pieces of evidence right after the accident and before they get destroyed or lost is utterly imperative.
That's why you must collect photos of the scene, especially the skid marks, road conditions, and other pieces of evidence that may quickly fade or change. Then, ask for the police report from authorities processing the scene. This way, you'll have your own copy fresh from the scene.
Lastly, you need to get the contact information of eyewitnesses present during the accident. You may need help from these people to support your statement, especially when you're not the one who's at fault.
Conclusion:
Since you already know the essential things you need to do when you figure in a motorcycle accident, you can now drive your motorcycle confidently. Moreover, you're not only saving yourself from liabilities by being knowledgeable of the different factors involved in a motorcycle accident, but you're also increasing your chances of getting a fair insurance claim.