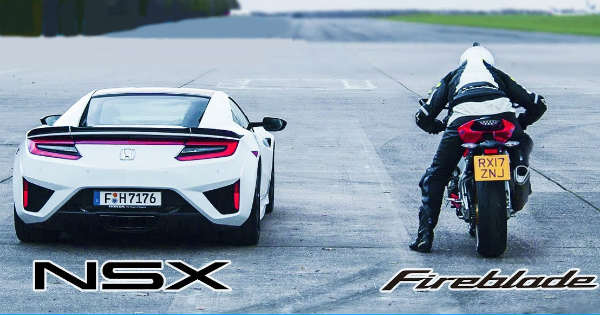 In the world of speed and racing it is always intriguing to take a look at the latest that the market has to offer. Taking a look at some of the most exciting races and duels between different model cars is what we are all expecting for, but what about taking a look at two mighty Hondas one against the other? Yes, that is something even better and you are going to be surprised at how awesome this video looks like. Namely, we take a look at the one and only Honda NSX as it goes head to head with the 2018 Honda CBR1000RR Fireblade.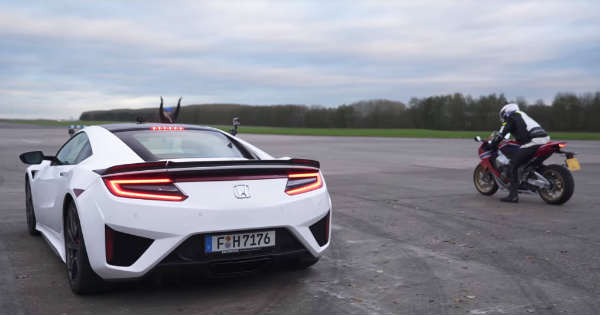 One thing is for sure about these two mighty Hondas i.e. both of them are extremely fast, but which one is faster? Well, it is time to find out the answer. We are going to compare them on couple of different tests which is going to be sufficient enough for all the answers and results.
The NSX has a 3.5L twin turbo V6 engine which is way more than enough to create massive 581 HP. The Honda motorbike, on the other hand, has a 1.0L engine with just 190 HP, but it is much, much lighter than the NSX.
When everything was nice and ready, both of the vehicles were off to a furious start, but it was the mighty Honda NSX that ended up winning this tight race.
The video is followed by couple of more tests, hereby, make sure to go through each and every one of them!