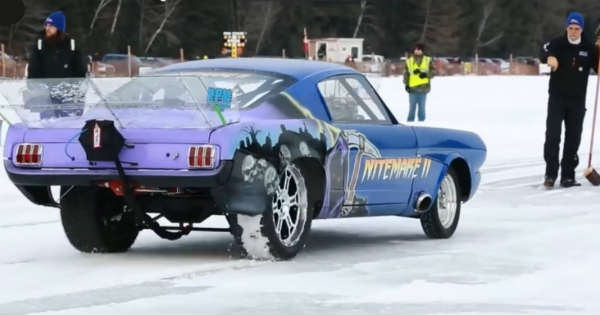 If you are a car owner and you love spending most of your free time in it, then at times, you probably have the craziest of ideas. Moreover, a simple and seemingly stupid idea might eventually result into something awesome and unseen before. This is exactly how some of the coolest things ever, regarding cars, have been made. If you thought that ice drag races simply cannot be more exciting than the normal ones, you might have to think twice. Take a look at how spectacular one such ice drag race looks like and you will change your opinion soon.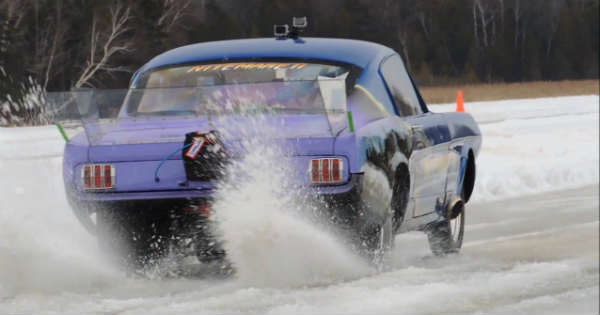 We take a look at this awesome video where some guys decided to organize a drag race, despite the weather was terrible. Obviously, not even the snow and the ice can stop them from having some great fun out there. Many cars are gathered up and are enjoying the fun and cold day at the track.
The tires must have spikes on them hence the traction on the ice itself is terrible. The ice drag races look surprisingly awesome and instead of seeing a massive white cloud caused by the burning tires, you see a huge cloud of snow.
They are the same cars that you would find on a normal drag strip, with one major difference. Instead of the normal tires, they have many spikes on them.
Even though you might think that ice and cars do not get along so well, this video will definitely prove you wrong!